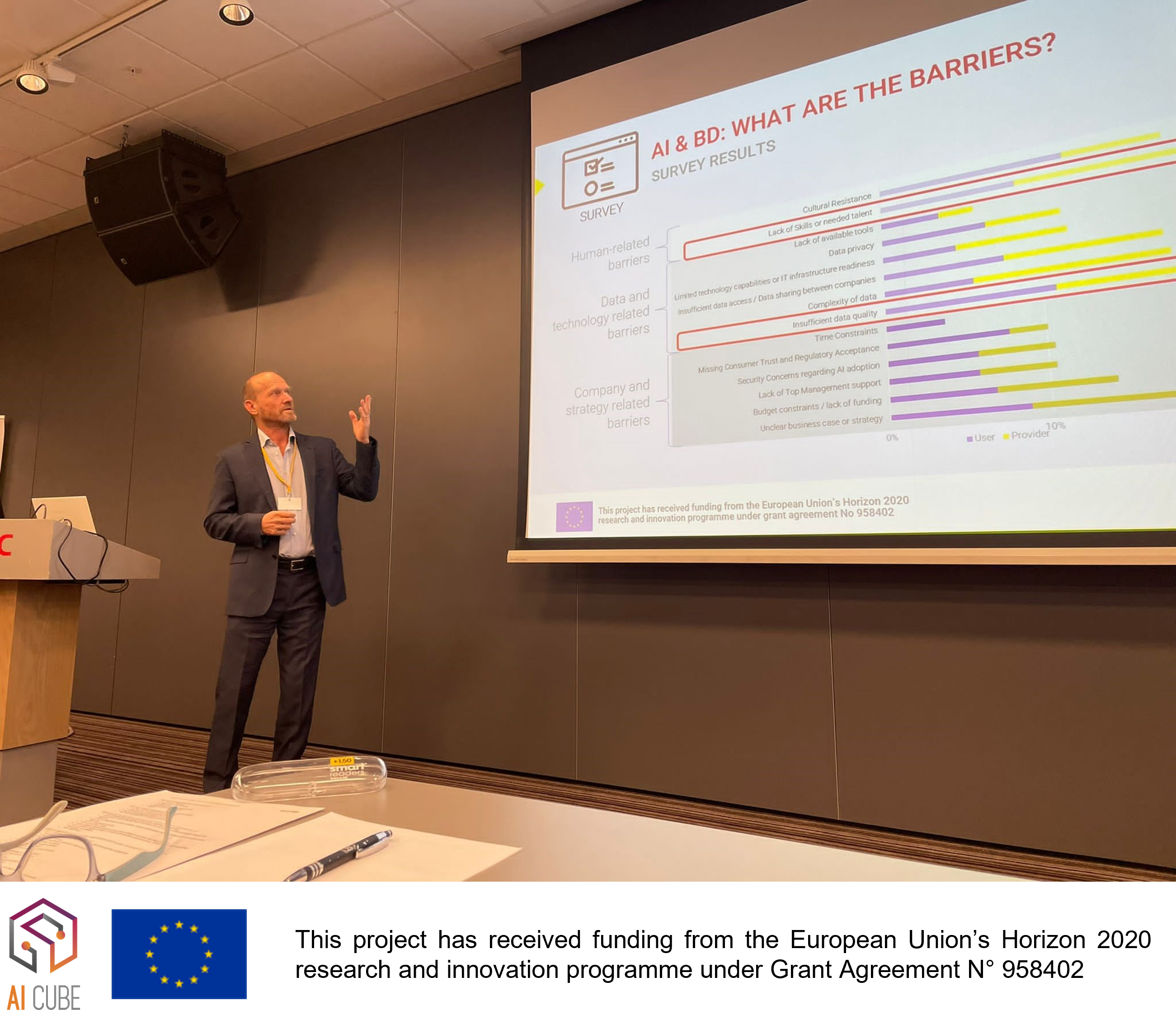 AI-CUBE participated in the Conference on Digitization Driven Green, Sustainable and Competitive Process Industries, an event organized in collaboration with COGNITIWIN project, DigiPro and ACT, which took place on May 5th, 2022.
Among the invited speakers, Ron Weerdmeester from
CiaoTech (PNO Group)
held a presentation in the frame of the session 'AI for Circular Economy', during which results and progresses of the AI-CUBE project were highlighted.
In addition, CiaoTech also ran a live poll to get more responses related to the adoption, results and barriers of artificial intelligence and big data technologies from the experts in the audience, and interesting valuable data to feed into the cube were gathered.
Discover more about
AI-CUBE
!