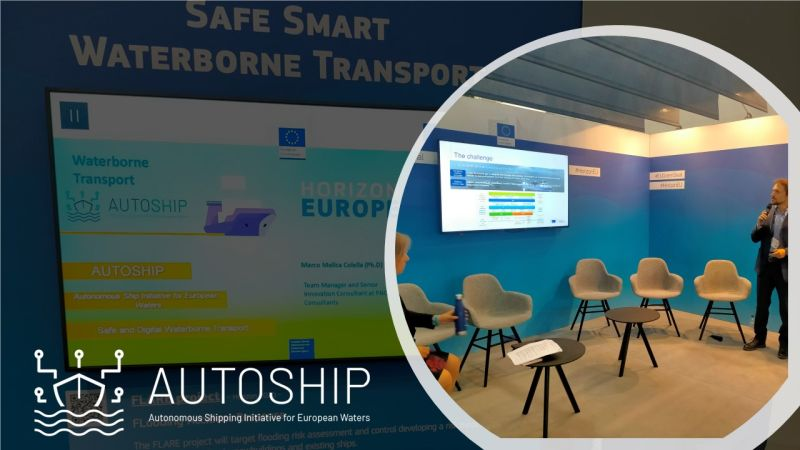 AUTOSHIP: Autonomous Shipping Initiative for European Waters is the largest EU funded initiative for autonomous ships, which aims at speeding-up the transition towards a next generation of autonomous ships in EU.
CiaoTech (PNO Group)
brought the project at the SMM Fair, held in Hamburg (Germany) from 6th to 9th September 2022, to present Autoship latest results and progresses.
In particular, Marco Molica Colella - the coordinator of the initiative - held the presentation "
Why autonomy in waterborne transport? – A systematic review
" in the frame of the seminar "
Reduced transportation cost and lower environmental impact by autonomy in ships and ports
", jointly organized with EAGIS and MOSES projects on September 7.
In addition, the coordinator was also invited to give a speech at the CINEA - European Climate, Infrastructure and Environment Executive Agency stand, which took place on September 9.
Discover more about this ambitiuos project visiting its
website
!