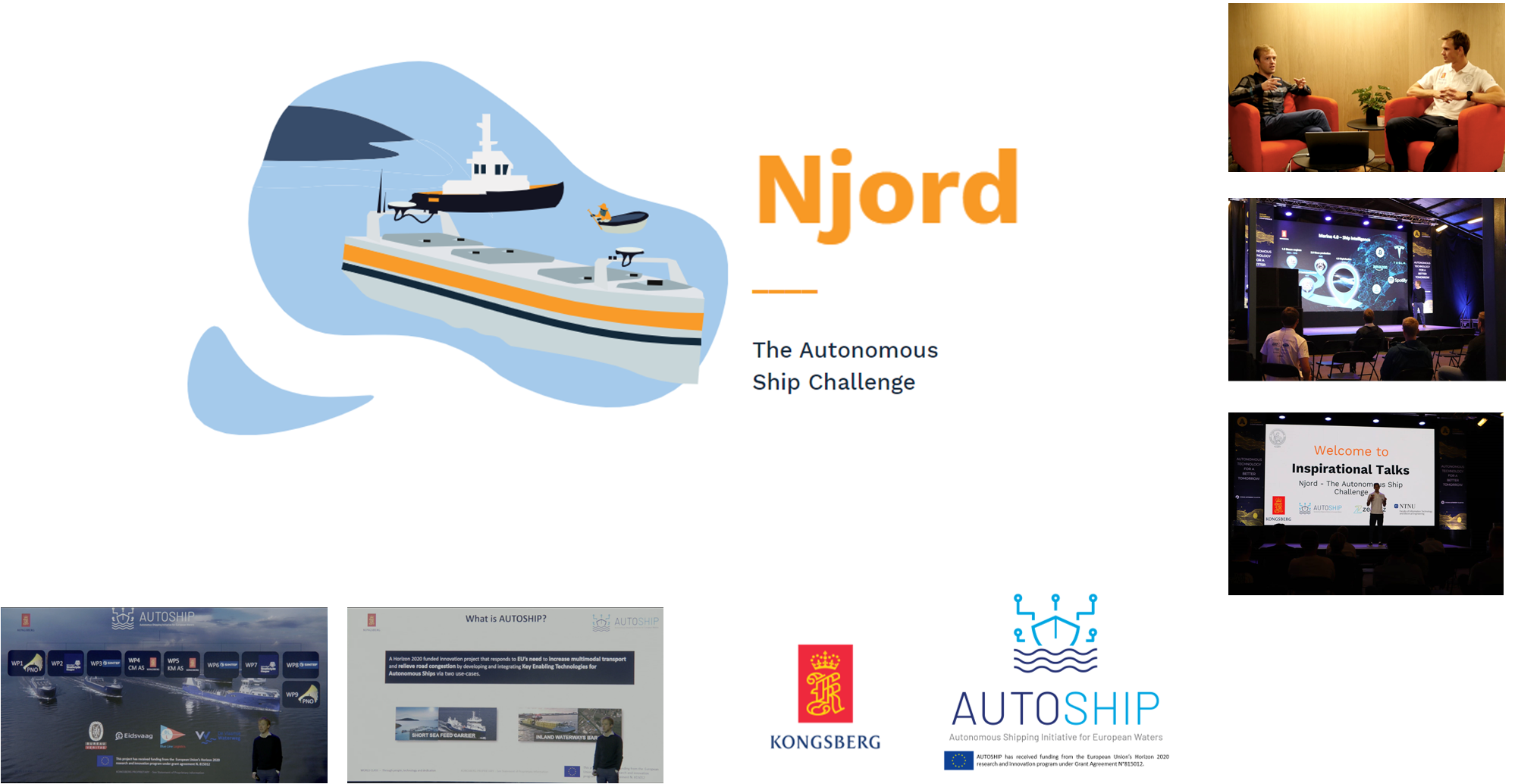 Autoship joined and sponsored Njord - The Autonomous Ship Challenge: a unique, international student competition held on August 2021 with the aim to inspire innovation and smart solutions within marine autonomy.

Autoship aims and objectives were presented, as well as how the project and its consortium are approaching the challenges of marine autonomy in front of more than 300 stakeholders.

Read the news to know more about the event and to discover the winning team of the first-ever Njord competition!