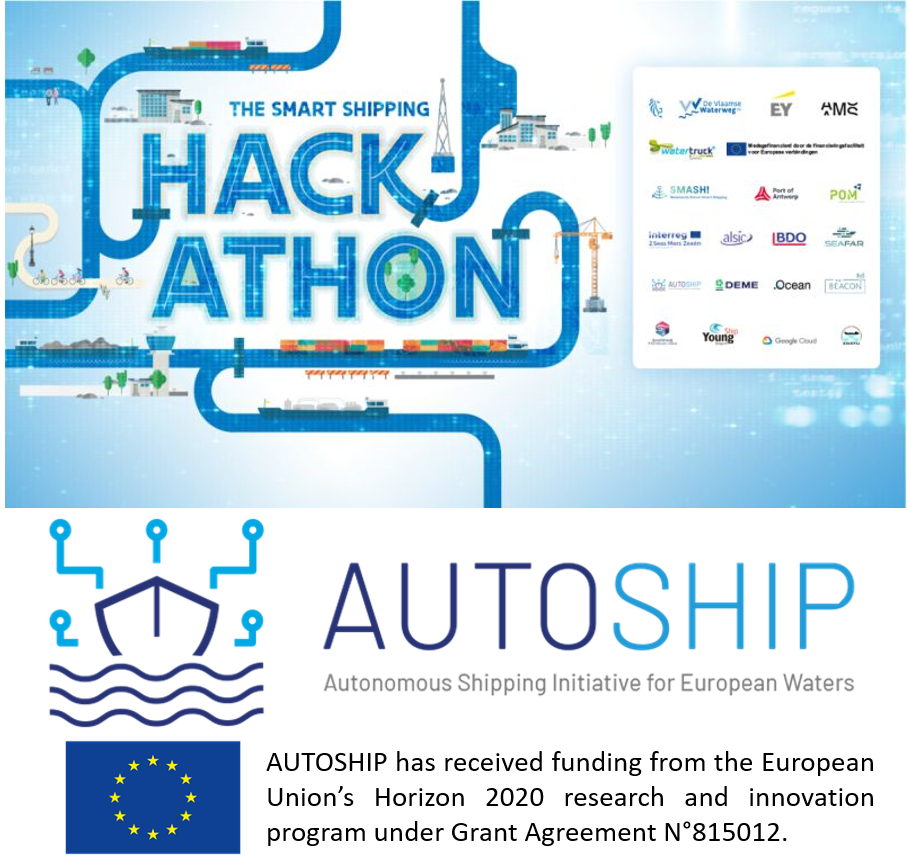 The
Smart Shipping Hackathon
, a two-days event organized by
De Vlaamse Waterweg nv
and virtually held from 26th to 27th November 2020, successfully gathered more than 200 participants from all over the world to support innovative thinking and acting in the inland shipping sector and to stimulate cooperation with all stakeholders involved, with the aim to continue to respond with creative methods that should help inland shipping forward.
AUTOSHIP, sponsor of this unique event, picked the Smooth Lock Transit project as the winner of the Autoship H2020 prize, which has shown the most mature solution for a remote controlled vessel, passing a lock and having correct and secure communication protocols with the infrastructure. The project will be discussed with the consortium to see whether it can be used during the AUTOSHIP trial and
PNO
will give funding advice.
Together with the AUTOSHIP H2020 Prize, four other teams were awarder, one for each of the four key challenges of this event.
Discover more about the challenges and the winner teams
here
and take a look at the
Hackathon Aftermovie
.
Want to know more about AUTOSHIP? Visit the
project website
!