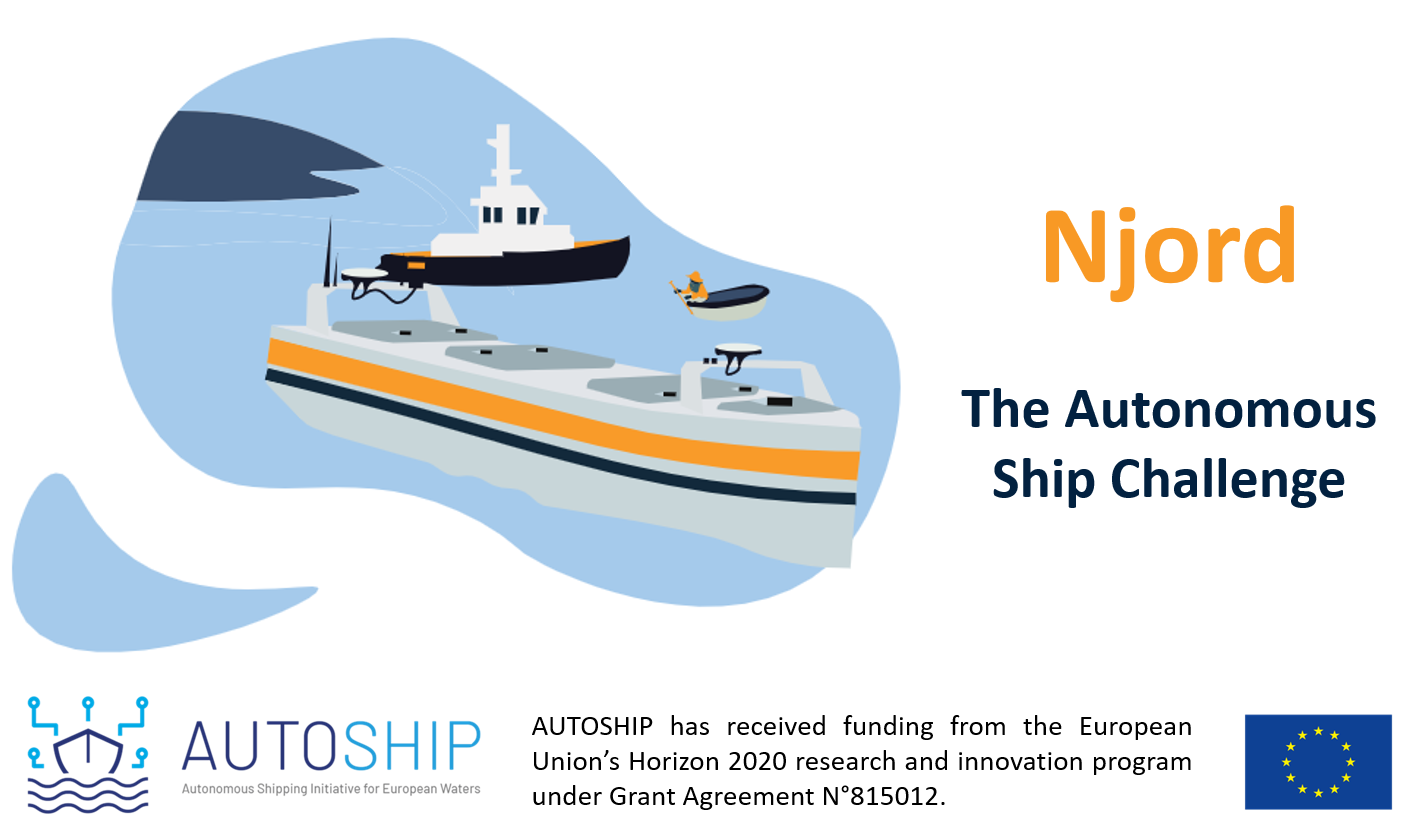 AUTOSHIP is sponsor of
Njord: The Autonomous Ship Challenge
, a competition held by and for the students with the aim to inspire innovation and smart solutions within marine autonomy.
In the framework of this challenge, which will be digitally held from 17th to 20th August 2021, new ideas and concepts connected to software development and the autonomous shipping industry will be explored. The problems which will be faced in the competition will be created together with the world leading autonomy cluster situated in Trondheim, and students will have the opportunity to get hands on experience on state-of-the-art methods used within sea autonomy.
More details about the event are available
here
.