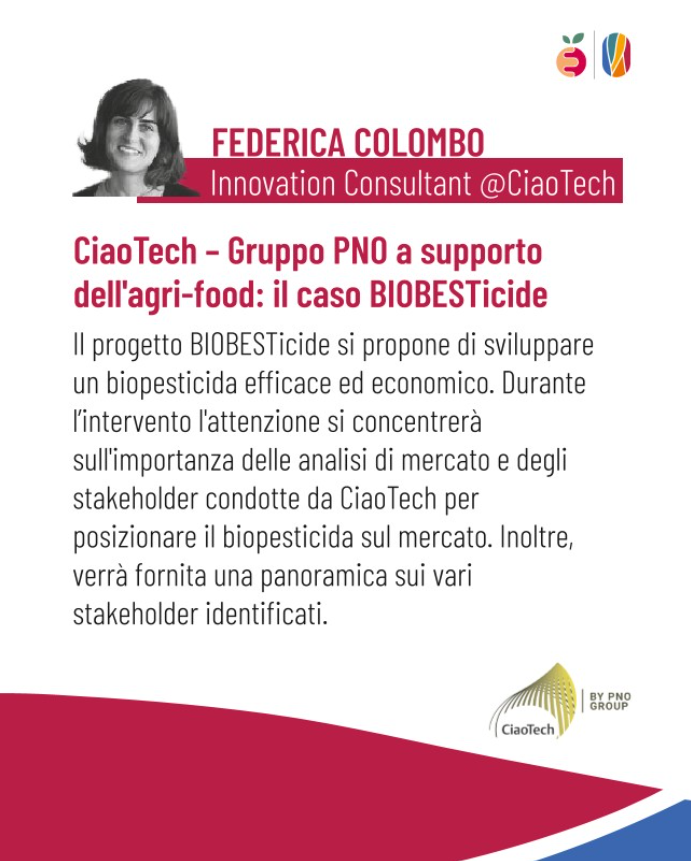 CiaoTech - Gruppo PNO, is set to unveil
BIOBESTicide Project
at the Festival dell'Innovazione Agroalimentare, to be held online next october 9th. Don't miss the chance to witness the future of biopesticides and gain insights into how strategic market analysis is shaping this revolutionary product's success.
Be a part of this knowledge-sharing extravaganza!
Register for free at this
link
and contact us to know more about BIOBESTicide.