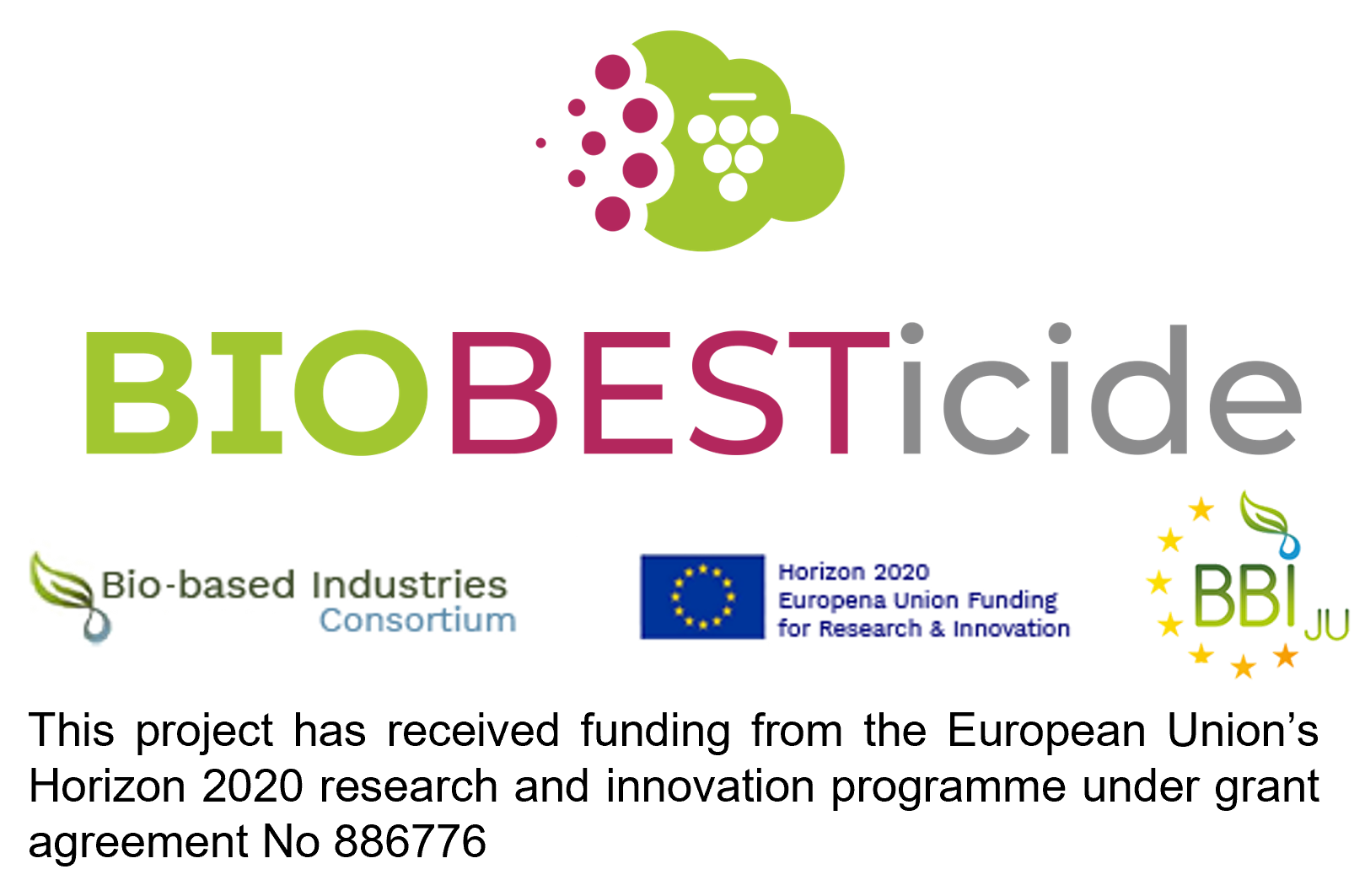 The consortium of BIOBESTicide has released the
fourth newsletter
of the project! The issue provides interesting updates on all the work carried out by each project partner in the last 12 months towards the demonstration of an innovative industrial process for effective and cost-efficient production of a biological-controlling agent (BCA)-biopesticide to counteract the effects of Grapevine Trunk Diseases (GTDs) on both vineyards and winery industry.
In the frame of this initiative,
CiaoTech (PNO Group)
is the partner leader of the Exploitation and Dissemination task and many are the achievements obtained so far! Ciaotech has successfully finalized the exploitation strategy for the projects results expected to be produced over the project in collaboration with the whole consortium (especially with Greencell and Lamberti). Alongside, Ciaotech also identified the most relevant potential stakeholders for the BIOBESticide value chain and led a deep analysis of the market and competitors landscape composition with the purpose of boosting and ensuring successful final product market proposition and uptake. In addition, CiaoTech is also coordinating all the Dissemination and Communication actions performed by the whole consortium and is promoting BIOBESTicide in relevant events throughout Italy and Europe.
Visit the
BIOBESTicide website
to learn more about this project!