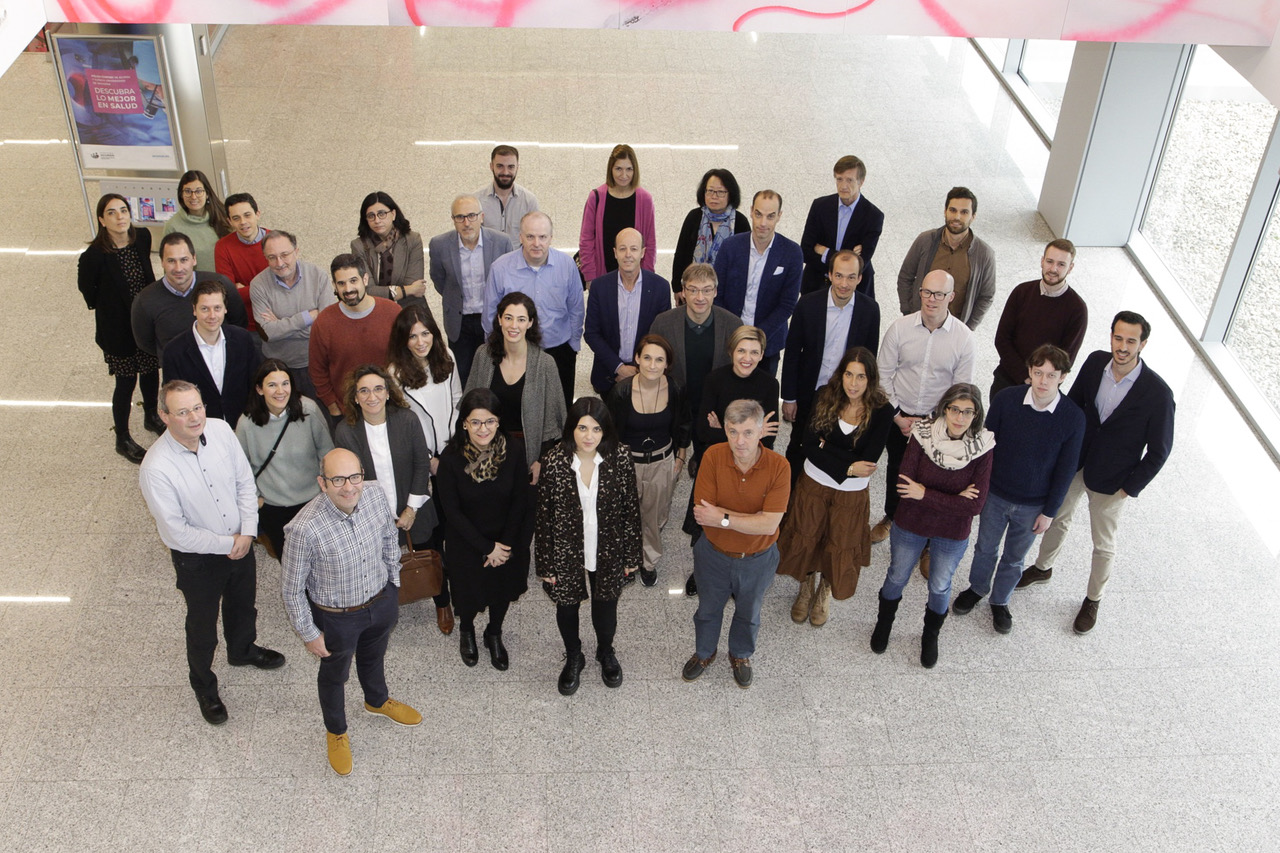 Clinica Universidad de Navarra, project coordinator, hosted the kick-off meeting of the BRAVƎ project, an international research initiative aimed at restoring cardiac functionality in a diseased heart.

The project is financed by the Horizon 2020 Programme from the European Commission with €8M and the research will be accomplished by the fabrication of an advanced biological and personalised ventricular assist device to provide long-lasting functional support to a patient with ischemic cardiomyopathy.

BRAVƎ brings together the latest scientific and technological advances in bioengineering or regenerative medicine such as 3D printing, biomaterials, and stem cells, alongside computational modelling and advanced bioengineering to fabricate in the laboratory a biological device able to pump alongside a damaged heart, thus providing functional support. 'Every patient has a different infarct, depending on the affected region of the organ and the severity of the injury.

This project aims at, through bioengineering, designing a device-generated with stem cells from the very patient. In this way, by attaching it to the diseased heart, it will grant ventricular assistance on a personalised and long-lasting manner. Alongside Clinica Universidad de Navarra, and in collaboration with Cima, 13 European institutions are part of this initiative: Eindhoven University of Technology (the Netherlands), Katholieke Universiteit Leuven (Belgium), Universitäts-klinikum Würzburg (Germany), Servicio Madrileño de Salud (Spain), University Medical Center Utrecht (the Netherlands), Institute for Bioengineering of Catalonia (Spain), Instituto de Biologia Experimental e Tecnológica (Portugal), Leartiker S. Coop. (Spain), University of Zaragoza (Spain), EBERS Medical Technology S.L (Spain), Boston Scientific (Ireland), AE Medicalis (the Netherlands), and PNO (Spain/Italy).