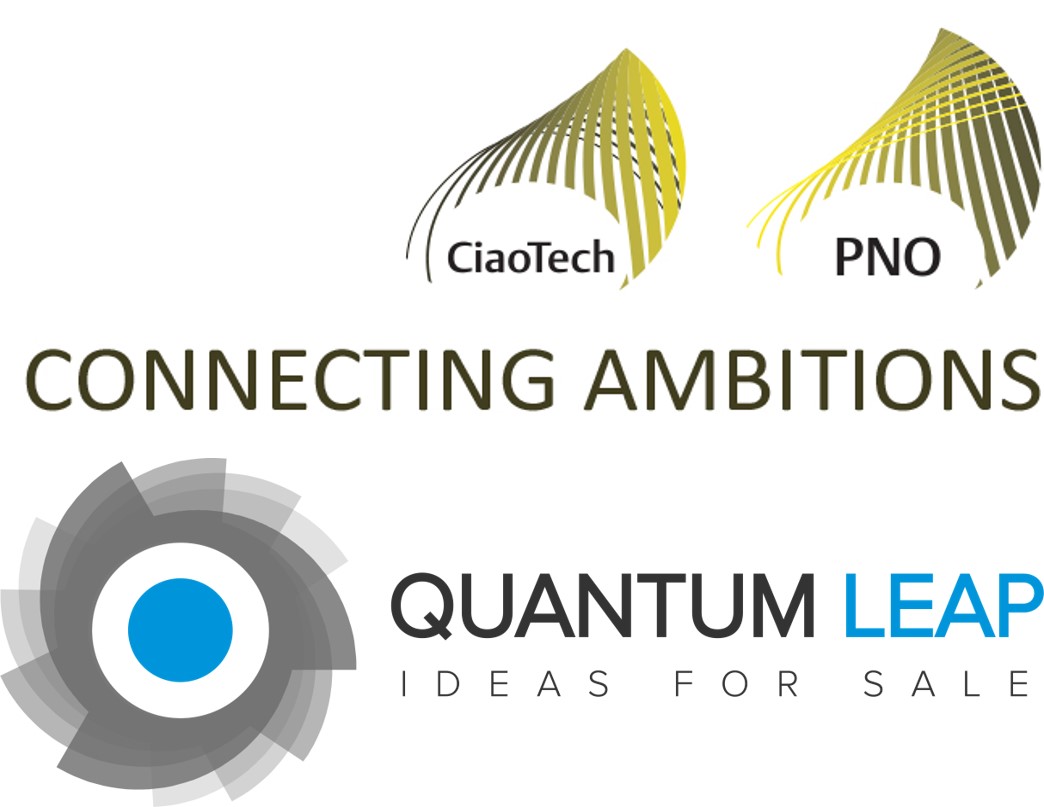 CiaoTech – PNO Group established a collaborative agreement with
Quantum Leap IP
to foster innovation in Italian enterprises. CiaoTech – PNO enhances its offers of strategic support to activities of R&D, collaborative and open innovation, connecting the stakeholders of technological development and progress. The two parties will cooperate to enable Italian companies of any size to transform the results of industrial and scientific research, both public and private, into innovations ready for commercialization generating societal impact.
Quantum Leap IP is a leading consultancy providing services of Technology Transfer, Technology Scouting, IP Strategy, Education and Start-Up Advisory, supporting Research Centres, Industry and innovative Start-ups in the design of valorisation strategies, pursuing growth, internationalization and innovation scale up.
The collaboration with Quantum Leap IP will allow CiaoTech – PNO to offer to its clients an even wider access to innovative ideas, technologies and solutions generated by Italian SMEs that seize technological changes and trends empowering their IP through disruptive and Open Innovation.