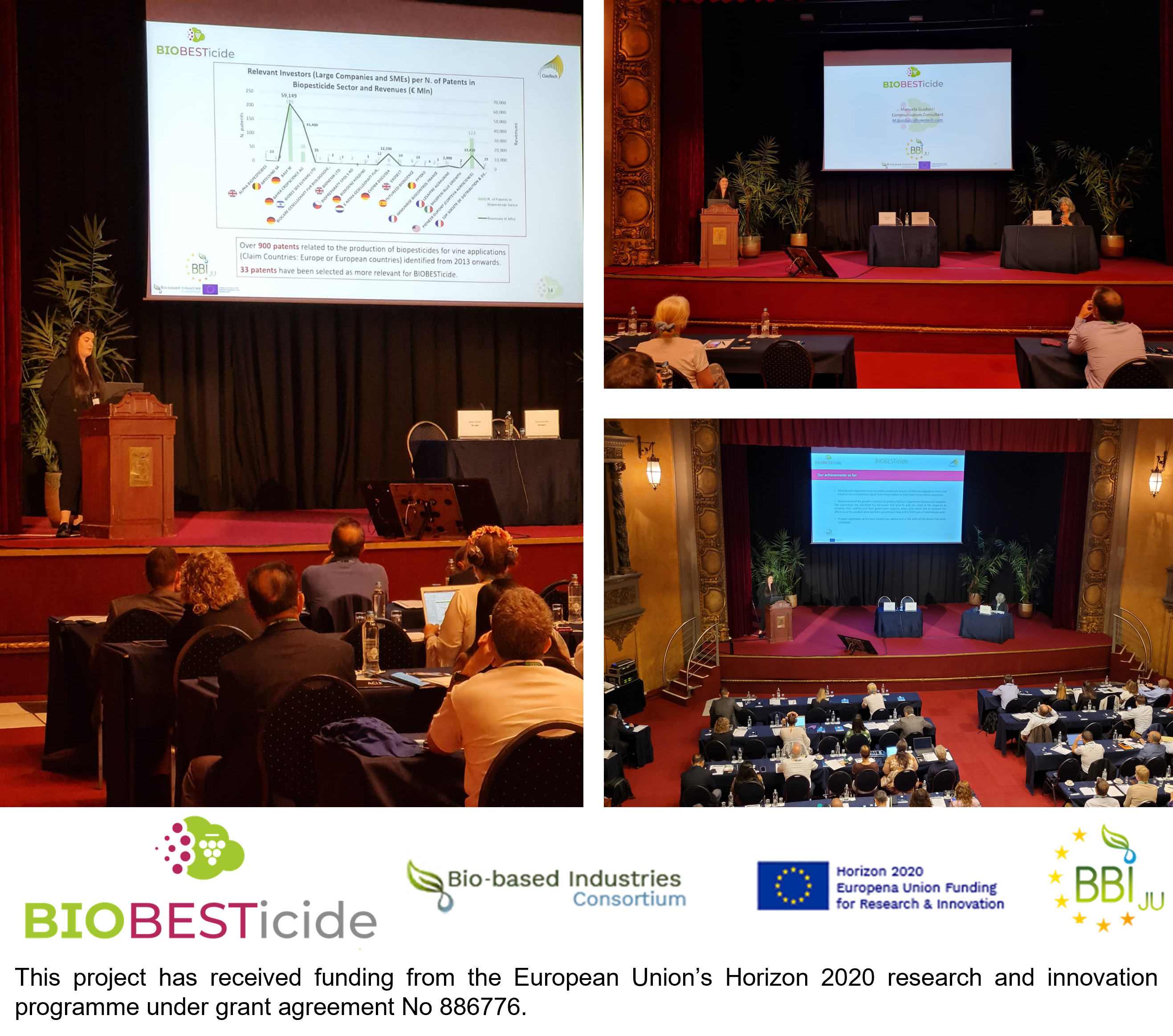 CiaoTech (PNO Group)
is partner of the Biobesticide project, which is aimed at validating and demonstrating the production of an effective and cost-efficient biopesticide. For the project, CiaoTech is in charge of the Exploitation and Dissemination WP and on June 8th and 9th joined the Biopesticide Europe 2022 summit to present the project to stakeholders, researchers and representatives from regulatory bodies.
The conference was a two day event of networking, knowledge sharing and discussion on current challenges and future opportunities within the biopesticide industry; in this scenario, CiaoTech explained the work of Stakeholder and Market Analysis performed for the project and the results achieved.
Contact us to discover more about our services (infociaotech@ciaotech.com) and visit the
BIOBESTicide website
to discover more about the project!