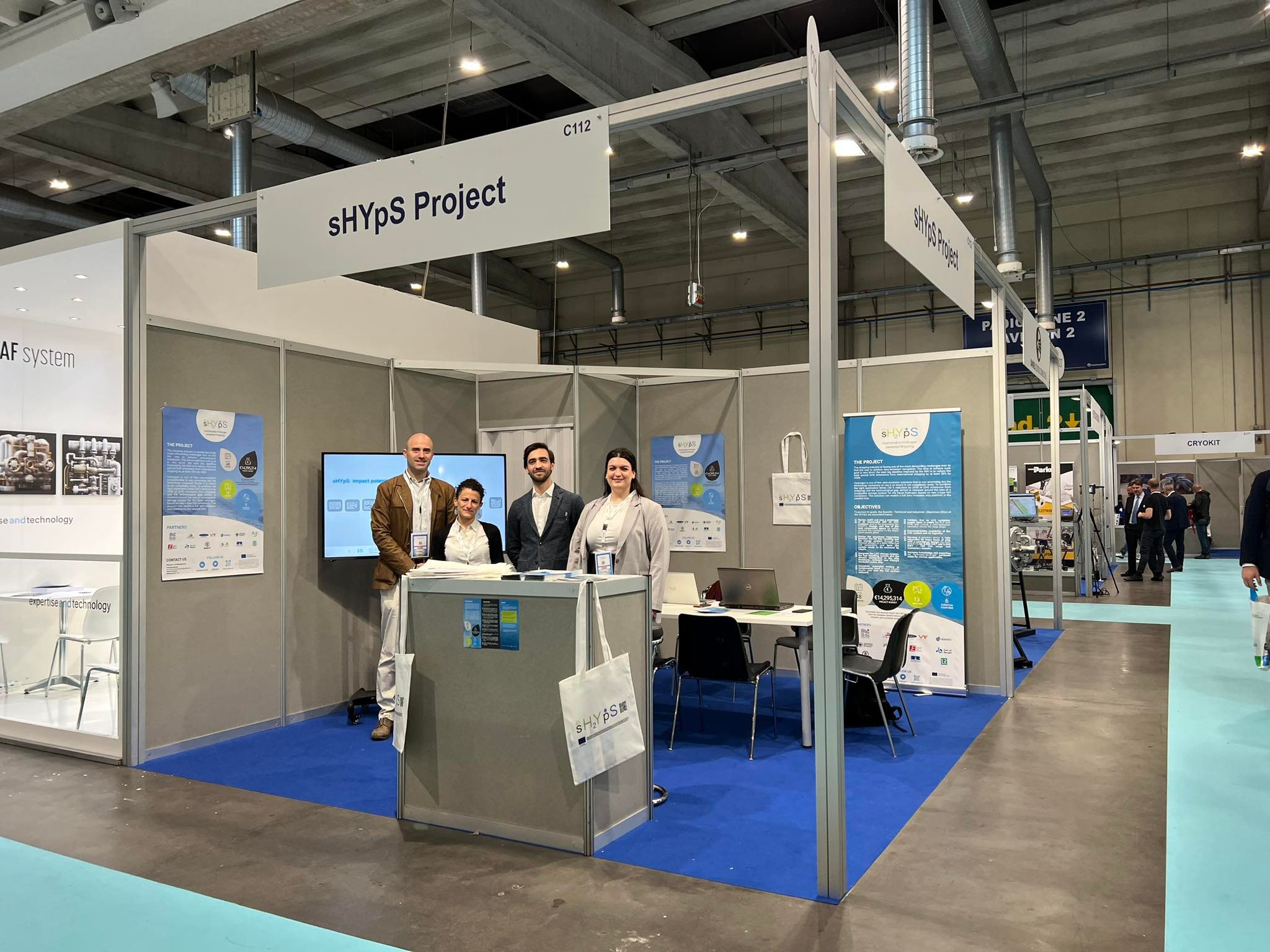 CiaoTech - PNO Group participated in Hydrogen Expo, an event entirely dedicated to the technological sector for the development of the hydrogen supply chain, which took place in Piacenza (Italy) from May 17th to May 19th, 2023.
In an era where the transition to sustainable energy sources is crucial, CiaoTech - PNO Group is at the forefront of innovations in this sector. With the sHYpS project, we are supporting the decarbonization of the shipping industry through the development of a revolutionary solution for interchangeable hydrogen storage.
Would you like to learn more about sHYpS and the services we offer for the project?
Contact us at infociaotech@ciaotech.com.