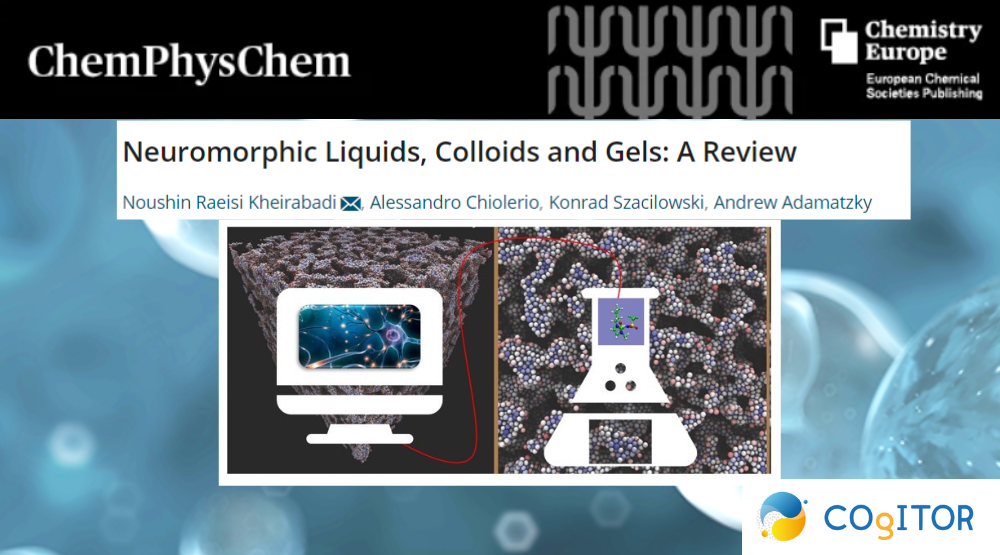 The COgITOR consortium has published the first review paper on liquid neuromorphic materials and devices!

The first Author, Dr. Noushin Raeisi Kheirabadi from UWE, masterfully drafts a future where devices are unbound from their solid state semiconducting heart, and explore a wide horizon of novel aggregation forms, particularly colloids, gels and liquids in general, offering easily reconfigurable logics and neuromorphic functionalities.
COgITOR is a project funded under the topic H2020-FETOPEN-2018-2020 / H2020-FETOPEN-2018-2019-2020-01 programme, aiming at developing a liquid state cybernetic system prototype. Holonomic memory and computing, pressure sensing, and energy harvesting from thermal gradients will be achieved using colloids. The prototype will be tested in extreme environments for potential space applications.
Find out more about the paper
here
!