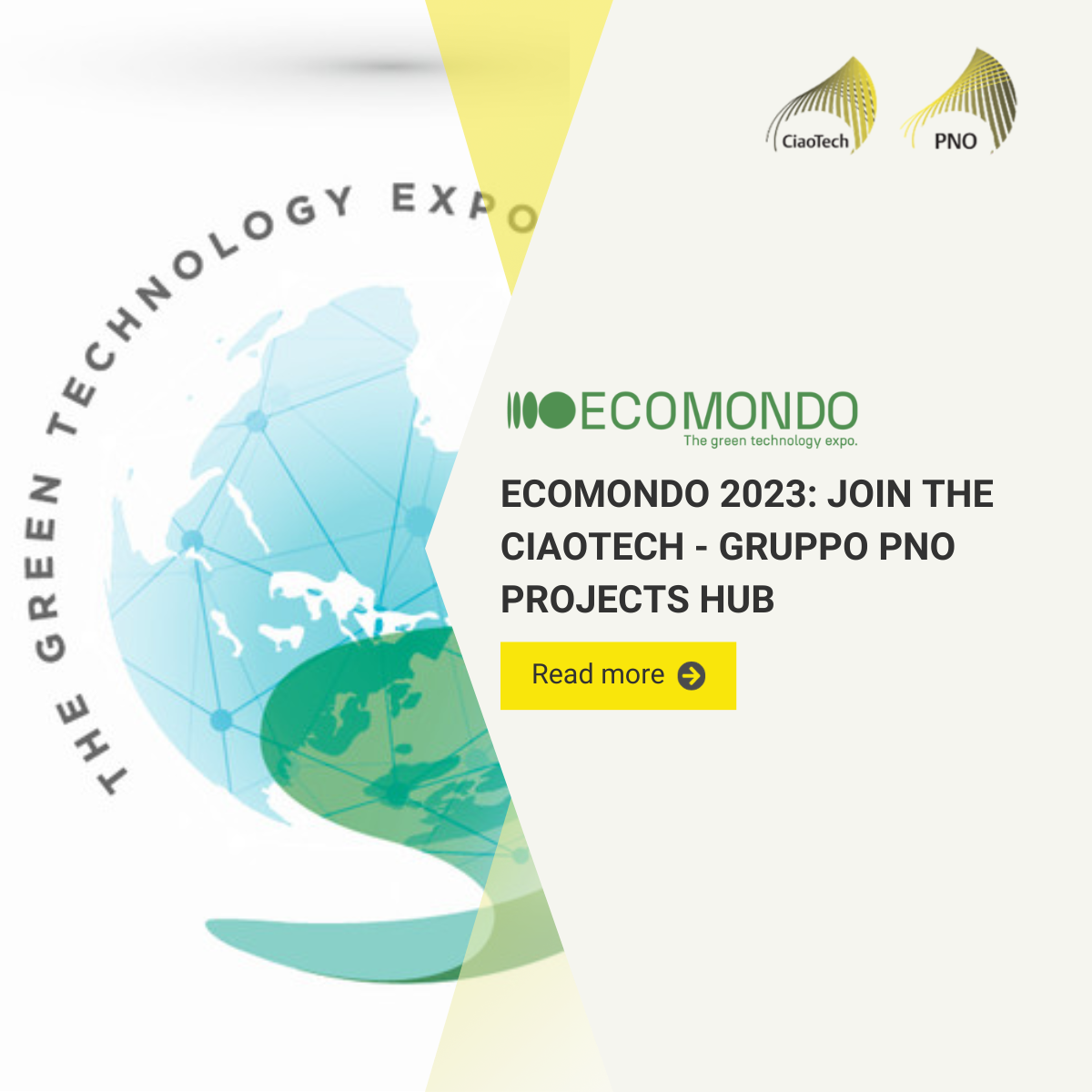 CiaoTech - Gruppo PNO will join with its stand Ecomondo 2023, the benchmark event in Europe for technological and industrial innovation in the field of green and circular economy, which will be held in Rimini (Italy) from 7th to 10th November 2023.
The booth will be organized as a project hub where the most important R&D projects CiaoTech is currently involved in will be showcased: GLAMOUR, FARMYNG, PYROCO2, BIOMODEL4REGIONS, Sisal Pilot, COGITOR, DINAMINE REACTIV and GREENPEG.
CiaoTech will also present GLAMOUR, FARMYNG, PYROCO2 and BIOMODEL4REGIONS in the frame of the sessions:
- Waste as Resource: Technological advancements in waste treatment and resources recovery, to be held on Tuesday, November 7th.
- Innovation & Policy: Verso un programma nazionale per la simbiosi industriale: prospettive e opportunità per l'Italia, scheduled on Wensday, November 8th.
Furthermore, CiaoTech will be also hosting the
PYROCO2 Exploitation Workshop
, which will take place on November 8th at 2PM o explore and discuss the latest achievements made towards the sustainable value creation from industrial CO2.
Join us in Hall D3, Stand 508 to discover more about our projects and our services!