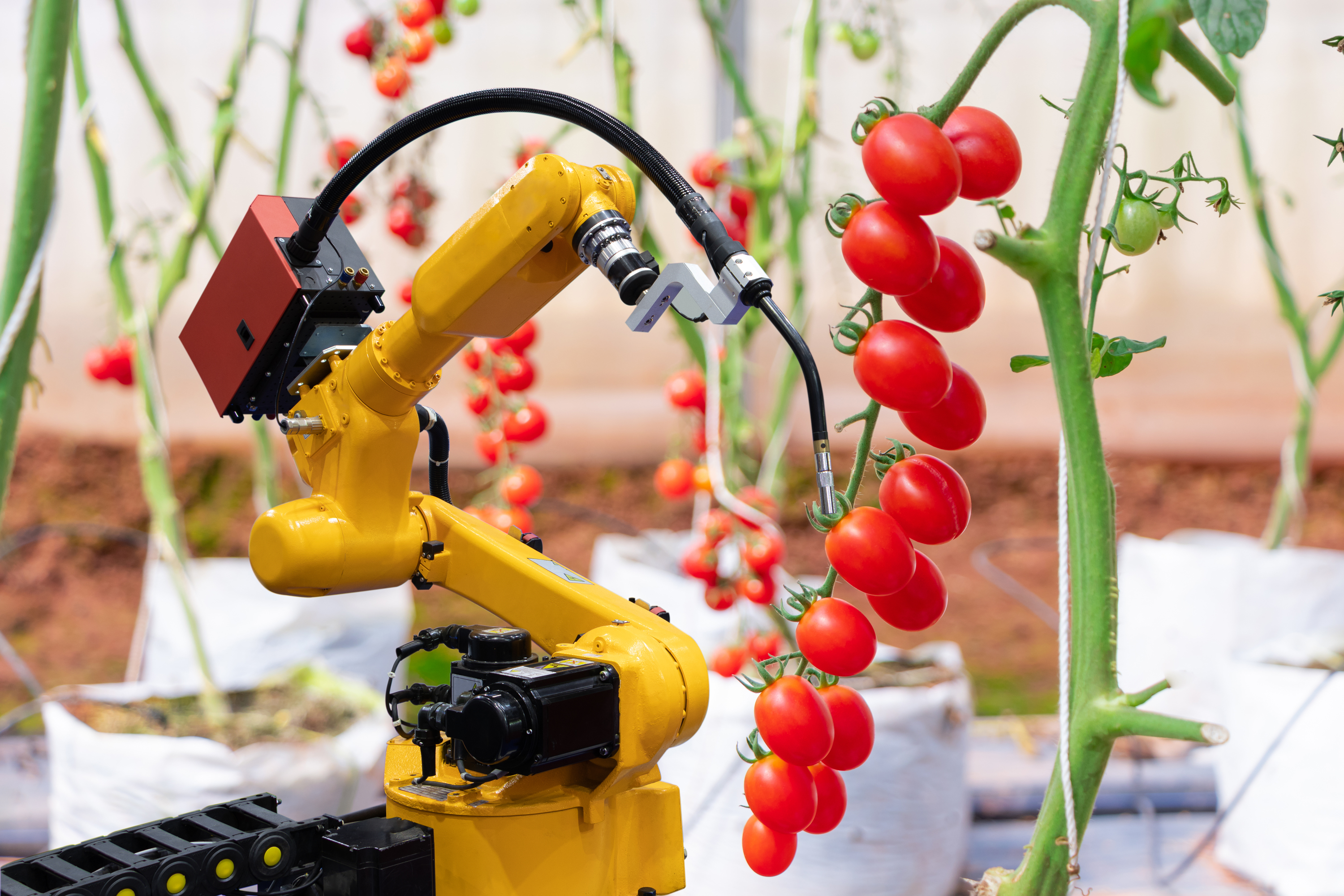 EIT Food, Europe's leading food innovation initiative, has launched a new Call for Proposals. Collaborating organisations can submit proposals for technological innovations in the agri-food sector. The maximum EIT grant amount is 1.4 million euro.
Sustainable, safe and healthy
EIT Food stands for European Institute of Innovation and Technology for Food, a pan-European partnership of companies, universities and research centres with the aim of achieving a high-quality food sector. This is part of the European Farm to Fork strategy. The prospect is a world in which everyone has access to sustainable, safe and healthy food.
EIT Food's Impact Framework targets four primary Impact Goals for food system change:
Improvement in conditions for enhanced public trust in the food system
Reduction in relative risk of obesity & Non-Communicable Disease (NCD) prevalence in target populations due to known dietary factors
Improved environmental impact of agri-food systems
Enabling transition to a circular and sustainable economy
The Call for Proposals in brief
EIT Food is calling for consortia of organisations to submit proposals for collaborative activities which will bring innovative technology solutions to the market in the agri-food sector. This Call for Proposals was recently opened and the deadline is 14 January 2022. The proposals may relate to activities with a duration of up to 24 months (period 2022 to 2024). The new call falls under Horizon Europe, the EU's key funding programme for research and innovation. Activity proposals must therefore meet the requirements of Horizon Europe.
Who can participate?
Organisations from countries eligible under the Horizon Europe framework programme can participate in EIT Food activities. These are all EU Member States and countries that have associated with the Horizon Europe programme (Associated Countries). The activity proposal must be submitted by a consortium. Consortia should consist of at least three Eligible Organisations from at least two Eligible Countries. At least one consortium partner must be an operating party that will launch the new or improved innovative solution (product, service, start-up, process). This operating party must be an existing and officially registered business entity at the time of submission. Furthermore, the consortium must contribute to Knowledge Triangle Integration, representing different areas of the food system, by involving organisations from at least two fields of the knowledge triangle : education/academia; research; business/industry.
Organisations submitting a proposal do not have to be an EIT Food Partner. They do, however, automatically become partners as soon as they receive an EIT grant.
Funding and budget
No maximum budget has been set for this call, but EIT Food anticipates funding between 15 and 25 activities. Up to 60% of total eligible costs of the activity will be funded (reimbursement rate). There are maximums of 400,000 euro for 2022 and 1.4 million euro for the total period (2022 to 2024). Exceptionally, activities funded through the allocated RIS budget can receive up to 85% of EIT funding as reimbursement of the total eligible activity costs.
What requirements must a proposal meet?
Proposals responding to this call must include the following key elements:
Propose one or more near-to-market, commercially viable innovative technology solutions aligned with EIT Food Focus Areas, Challenges and Impact Framework.
Innovative solutions must have a TRL level 7 at the time of the proposal submission.
All proposed activities, regardless of activity duration, must launch at least one innovative solution by 31 December 2023, including revenue generated of at least 10,000 euro. Activities ending in 2024 must launch an additional marketed innovation by 31 December 2024.
Excellence is decisive
A panel of external experts will evaluate proposals which pass the eligibility criteria and include all mandatory documents. The proposal will be evaluated in a 2-stage process (Part A and Part B).
Evaluation of Part A will be based on the following criteria and weighting:
Excellence: 40%
Impact Pathways and KPIs: 30%
Quality and Efficiency of Implementation: 30%
Proposals proceeding to Part B of the evaluation process will be evaluated by the panel, based on the following criteria and weighting:
Excellence: 40%
Implementation and Impact: 30%
Financial Return Mechanism: 30%
The Financial Return Mechanism needs some explanation. This means that the activity for which a grant has been requested and obtained must yield a financial return for EIT Food. The mechanism should contribute to the financial sustainability of EIT Food based on the activity's successful commercialisation. In other words, it is a kind of 'success fee' (see also below, in the tip about our webinar).
What can PNO do for you?
Do you have an excellent idea for a technological innovation in the agri-food sector? An idea that you would like to develop together with other organisations? PNO's consultants are happy to help you find consortium partners and develop and refine your activity proposal.
Tip: on November 24 or December 15, 2021 from 9:00 AM to 1:00 PM, follow our special webinar on the themes of Financial Return Mechanism and Commercialisation Strategy that should be addressed in every grant application to EIT Food. Take advantage of the knowledge we are happy to share with you!
If you are interested, let us know – we will be happy to assist you. Call +31 88 838 13 81 or send us a message to infociaotech@ciaotech.com