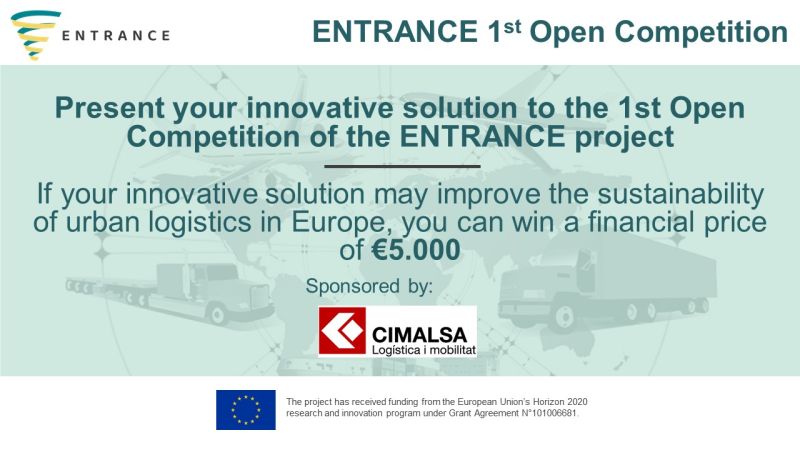 ENTRANCE project is launching its 1st Open Competition with the aim to attract and connect innovators, buyers, and investors to revolutionize and decarbonize the European transport and mobility sector.

Present your innovative solution to this Open Competition to access the opportunity to win the following benefits:
• Receive personalized funding advice from the heart of the ENTRANCE ecosystem. Our experts will guide you through the funding landscape, help you with identifying potential funding opportunities and potentially connect you with suitable partners. This covers public and private funding including innovative financing models such as crowdfunding.
• Get the opportunity to pitch your innovate solution during the next ENTRANCE digital event on the 26th of November.
• Get the opportunity to demonstrate your solution to dozens of potential funders and partners on the ENTRANCE platform. The video content generated during the Open Competition will enrich your profile on the ENTRANCE matchmaking platform.

If your innovative solution may improve the sustainability of urban logistics in Europe you have the opportunity to will a financial price of €5.000. You have time till October 30th, 2021, to submit your proposal!
Discover more about this Open Competition and ENTRANCE visiting the
project website
.