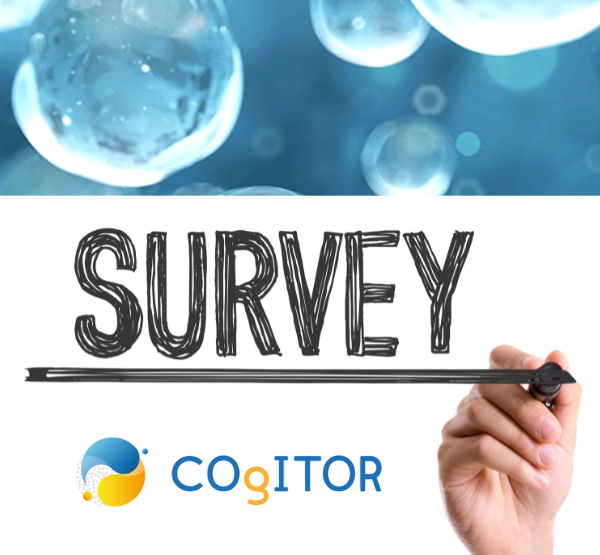 Be part of the progress in the colloids domain and make your voice be heard to influence the long-term vision of the COgITOR most innovative & future technologies.

COgITOR has just launched a project survey targeting top-level stakeholders able to shape and influence the future technologies of the colloids field.

The project, funded by the European Commission in the frame of Horizon topic H2020-FETOPEN-2018-2020 / H2020-FETOPEN-2018-2019-2020-01, aims at developing a liquid state cybernetic system prototype. Holonomic memory and computing, pressure sensing, and energy harvesting from thermal gradients will be achieved using colloids. Furthermore, the prototype will be tested in extreme environments for potential space applications.
As part of the dissemination and exploitation activities, CiaoTech has performed a detailed stakeholder analysis with the purpose of identifying the most relevant stakeholders across the whole project value chain. The survey will reach a deeper understanding and knowledge on stakeholders' interests, attitude, influence, and long-term vision relevant for COgITOR and we are glad to invite you to join our 10-minute project survey, available at this link.

The 4-year project is carried out by a first-class international consortium led by Fondazione Istituto Italiano di Tecnologia (IIT – Italian Institute of Technology) and involving prestigious universities and research centers such as University of The West of England, Bristol (UK), Eidgenossische Materialprufungs- Und Forschungsanstalt (EMPA) in Switzerland, and companies such as Plasmachem Produktions- Und Handel Gmbh (Germany) and CiaoTech srl (Italy) part of the PNO Group.
To know more about the project and be updated about its last achievements, you can also register for free to our newsletter on COgITOR project website.