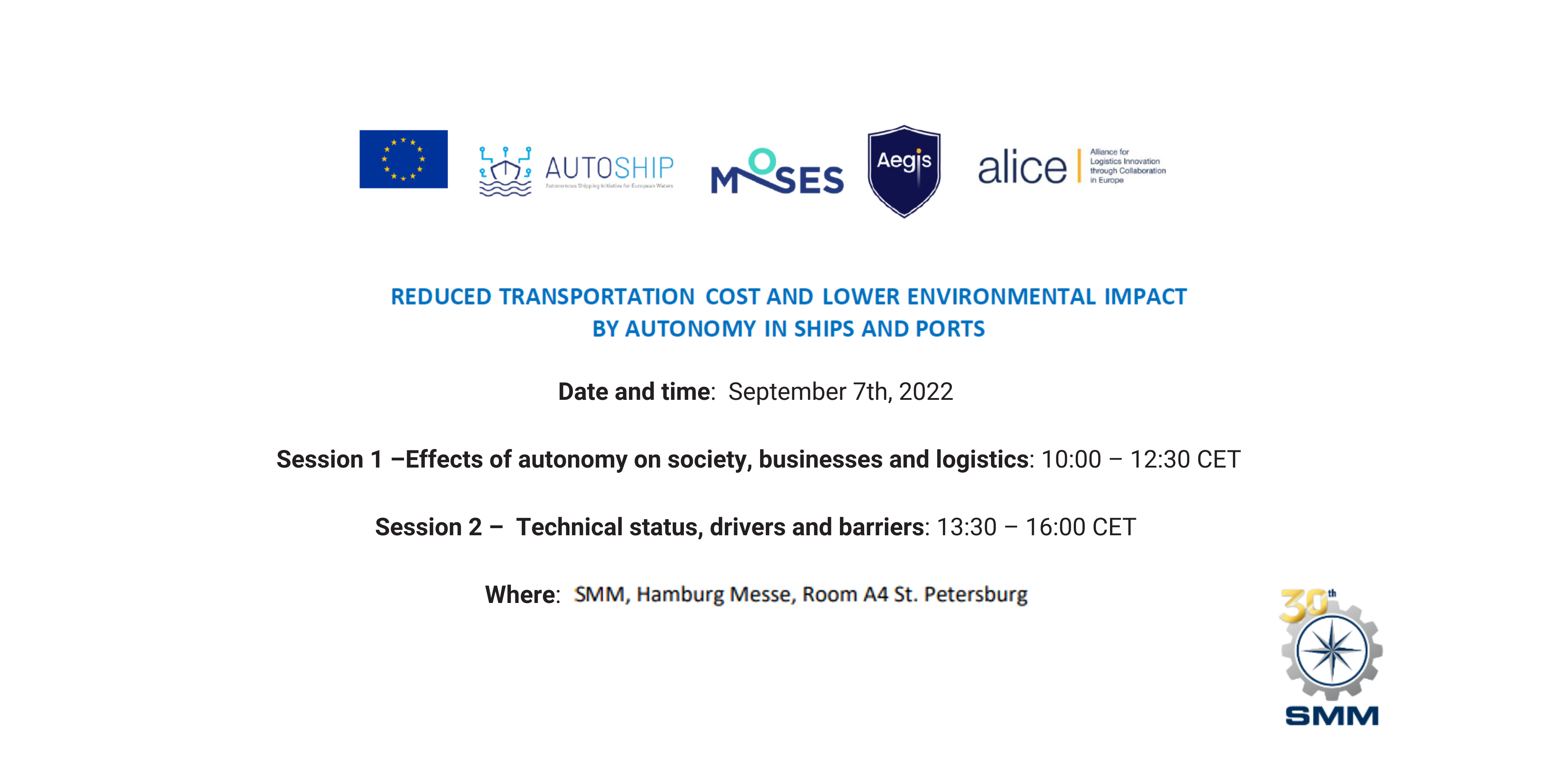 Are you curious about autonomous ships and smart logistics?
Autoship, MOSES and AEGIS EU Projects are happy to announce their participation to the SMM Hamburg!

We are eager to invite you to a joint seminar to discuss REDUCED TRANSPORTATION COST AND ENVIRONMENTAL IMPACT BY LEVERAGING BENEFITS OF PORT AND SHIP AUTOMATION.

We will analyse the key topics to understand autonomy and why it is relevant to create a better, more sustainable, and resilient waterborne structure and logistics.



Join our 2 sessions and meet our panellists:
September 7th, 2022
- Session 1 – Effects of autonomy on
society, businesses and logistics: 10:00 – 12:30 CET
- Session 2 – Technical status, drivers and barriers: 13:30 – 16:00 CET
SMM, Hamburg Messe, Room A4 St. Petersburg
The seminar is free of charge for SMM visitors, and it consists of two independent sessions. Each session is limited to 100 participants, first come first served.
Discover more visiting the
Autoship website
!