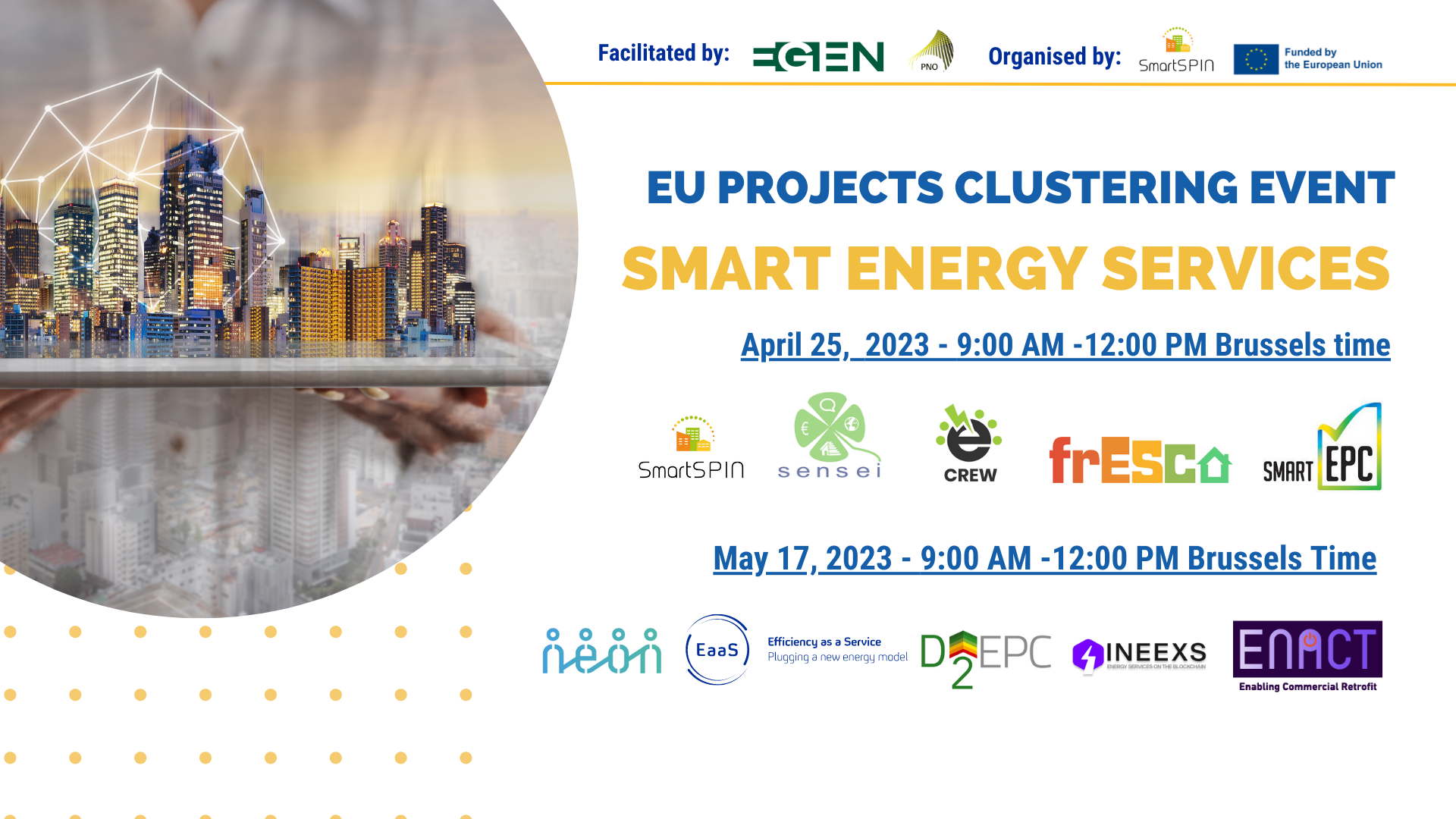 The SmartSPIN project together with 9 other EU projects have the pleasure to invite you to the two online clustering events on smart energy services organised by EGEN and PNO Innovation Belgium on 25 April and 17 Mai 2023.

Several EU-funded projects are currently working to scale up knowledge to secure smart energy services in unleash the energy efficiency and energy flexibility potential of European buildings.

This is a unique opportunity to get up-to-speed with the emerging role of smart energy services to drive a greener, smarter and consumer-centric.

More information about the event here.

Register now here.