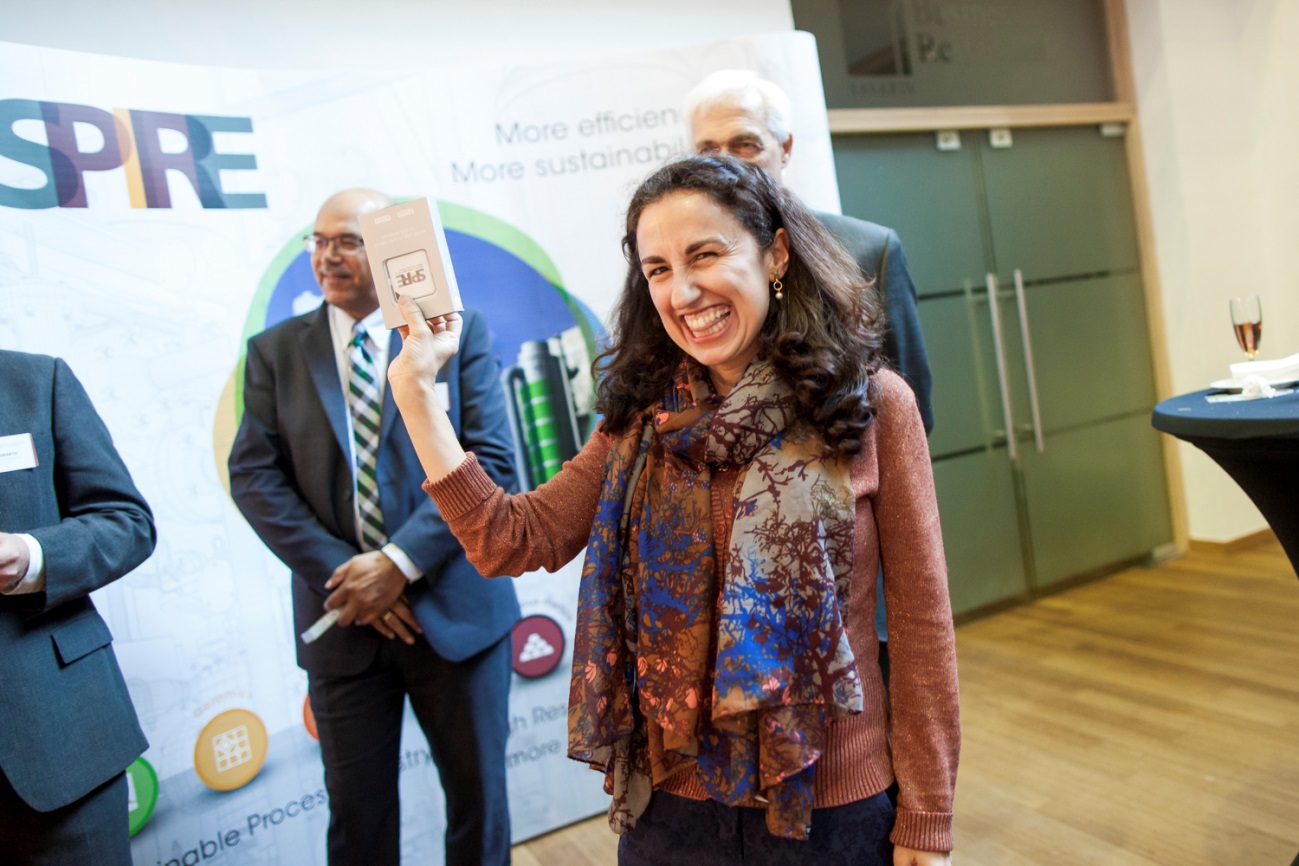 CiaoTech/PNO is proud to announce that KaRMA2020 was awarded as the more inSPIRE-ing project in the pitching session "Valorisation of different energy sources/Adaptable processes using alternative feedstock" in the SPIRE "2017-EU Process Industry Conference", held the 19th of September in Brussels.
The Process Industry Conference, the SPIRE mid-term policy event, gathered all relevant stakeholders for the European Process Industry. This event was dedicated to picture the future EU Process Industry and to present what can be implemented if appropriate investments are met. During the afternoon 52 SPIRE projects were presented in 3 parallel pitching sessions and in each of the 3 sessions the public voted the most "inSPIRE-ing" project. This was the case of KaRMA2020!!
No doubt this first award is a symbol of the good Karma and positive outputs that will be generated during the project. Congratulations to the team!