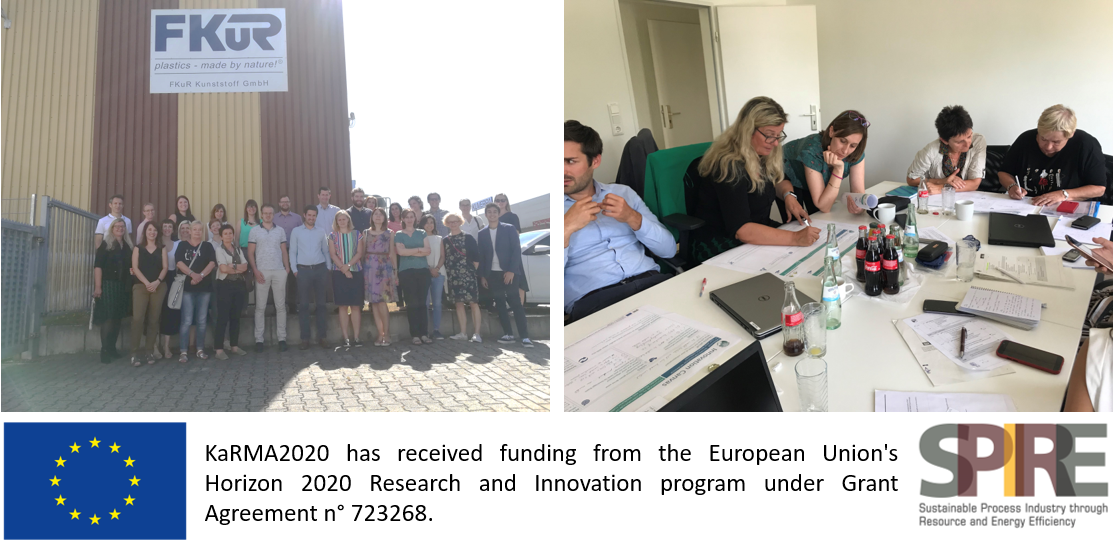 The KaRMA2020 project meeting took place in Willich (Germany) at FKuR's facilities on July 4th, 2019. Each WP leader presented an overview of the results achieved so far and the partners have also defined the workplan for the next six months, in order to achieve all the expected results by the end of the project, due in December 2019.
During this meeting, the project partners were involved in the Second KaRMA2020 Exploitation Workshop. The workshop consisted in a discussion and brainstorming session between the KaRMA2020 partners on potential collaborative partnerships/negotiations. CiaoTech team developed an Innovation Canvas in order to understand the existing relationship between the partners, what are the goals and the resources deployed to achieve the expected results within the project, the activities performed together, the current and the future barriers.

To learn more on KaRMA2020, please visit the project website.