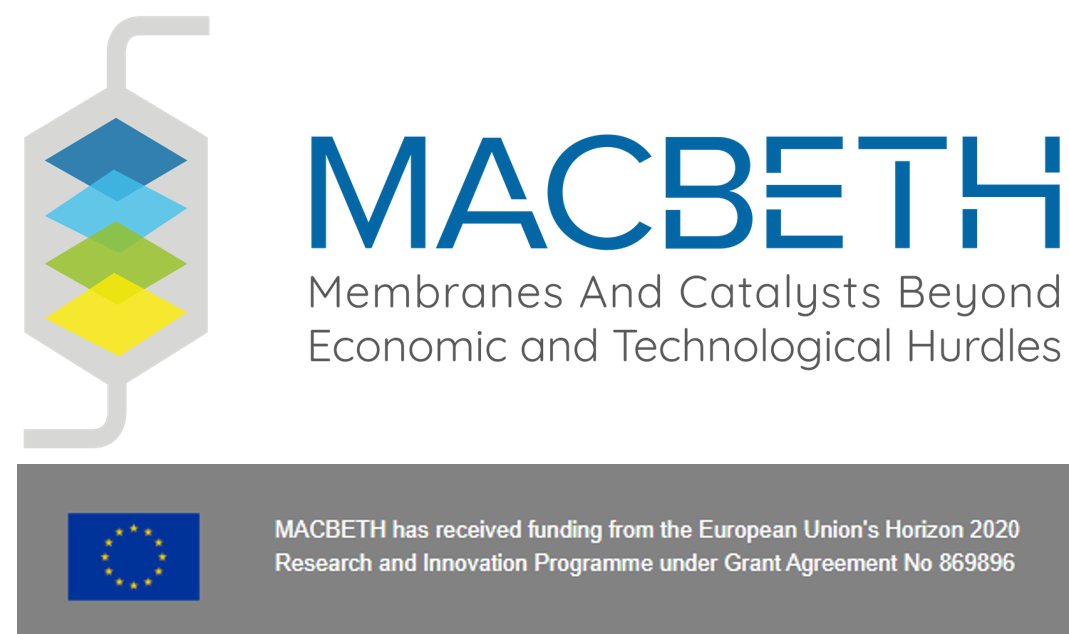 CiaoTech and PNO Germany are partners of the MACBETH project that aims at developing breakthrough technology by combining a synthesis reaction with the corresponding separation into a unique catalytic membrane reactor for 4 industrial processes: hydrogen production, hydroformylation, propane dehydrogenation, and biocatalytical oil cleavage.
The project partners are preparing the M24 meeting, and have just published there 2nd newsletter, available here. You will find the latest news from the consortium, the advancement of all 4 business cases and a presentation of CiaoTech's work on the stakeholder analysis and exploitation strategy. We are on the verge of delivering the final results of the Stakeholders analysis task.
The MACBETH partners are dedicated to disseminating the project results in numerous conferences and have recently participated in International Conference on Hydrogen, European Congress of Chemical Engineering and European Congress of Applied Biotechnology.