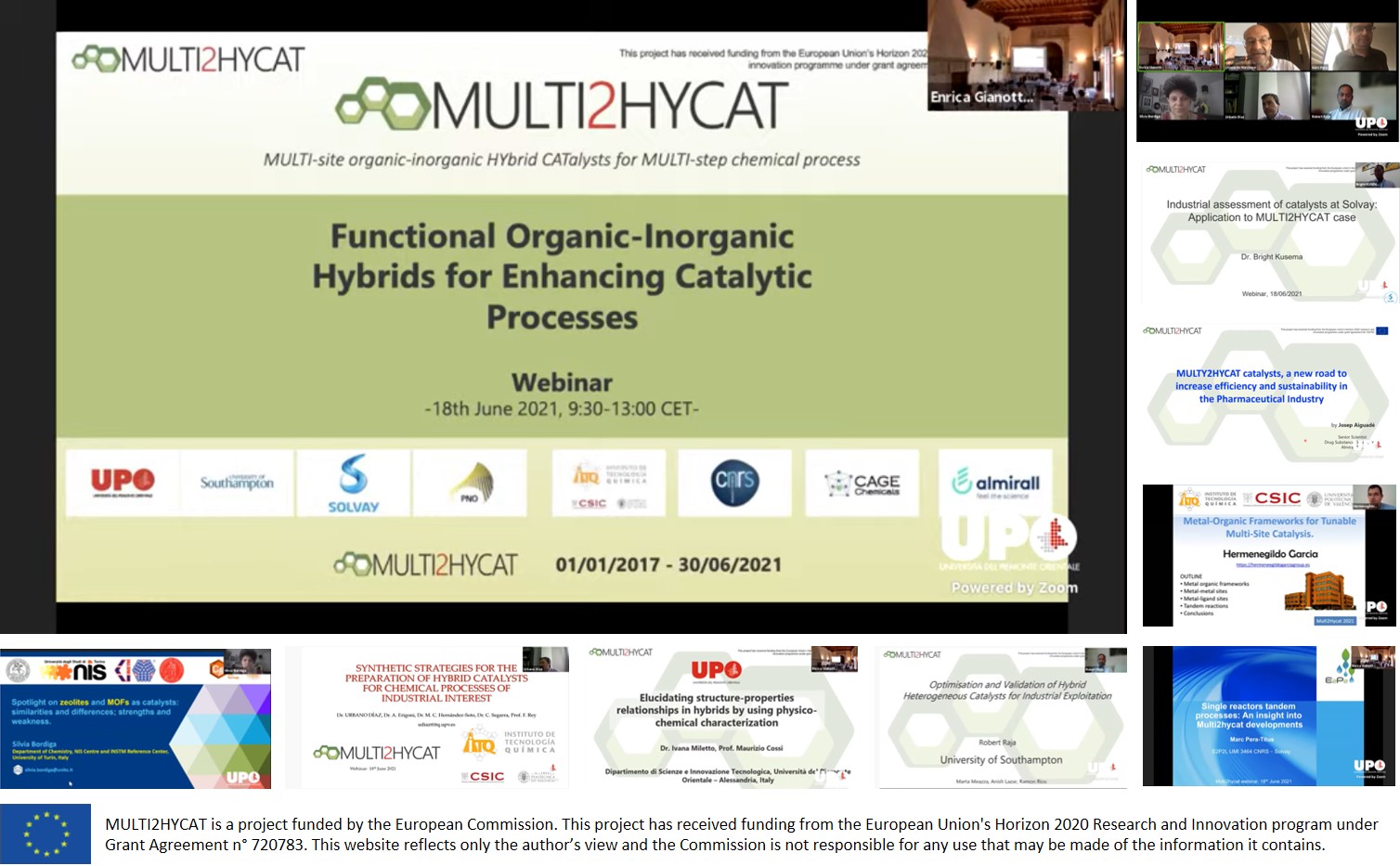 On June 18th, 2021, the MULTI2HYCAT project hosted its final workshop "
Functional Organic-Inorganic Hybrids for Enhancing Catalytic Processes
".
The event brought together more than 50 participants between students and stakeholder, which were able to receive the most updated innovations performed by the project and invited speakers provided their vision on how organic and inorganic hybrids can enhance catalytic processes.
Among the speakers, representatives from Università del Piemonte Orientale, Università di Torino, Instituto de Tecnologıa Quimica of the Technical University of Valencia, University of Southampton, Centre National De La Recherche Scientifique, ALMIRALL, RHODIA/SOLVAY showcased their state-of-the-art technologies and innovative developments.
Did you miss the event? Take a look at the
registered session
!
More info about MULTI2HYCAT can be found on the project
website
.