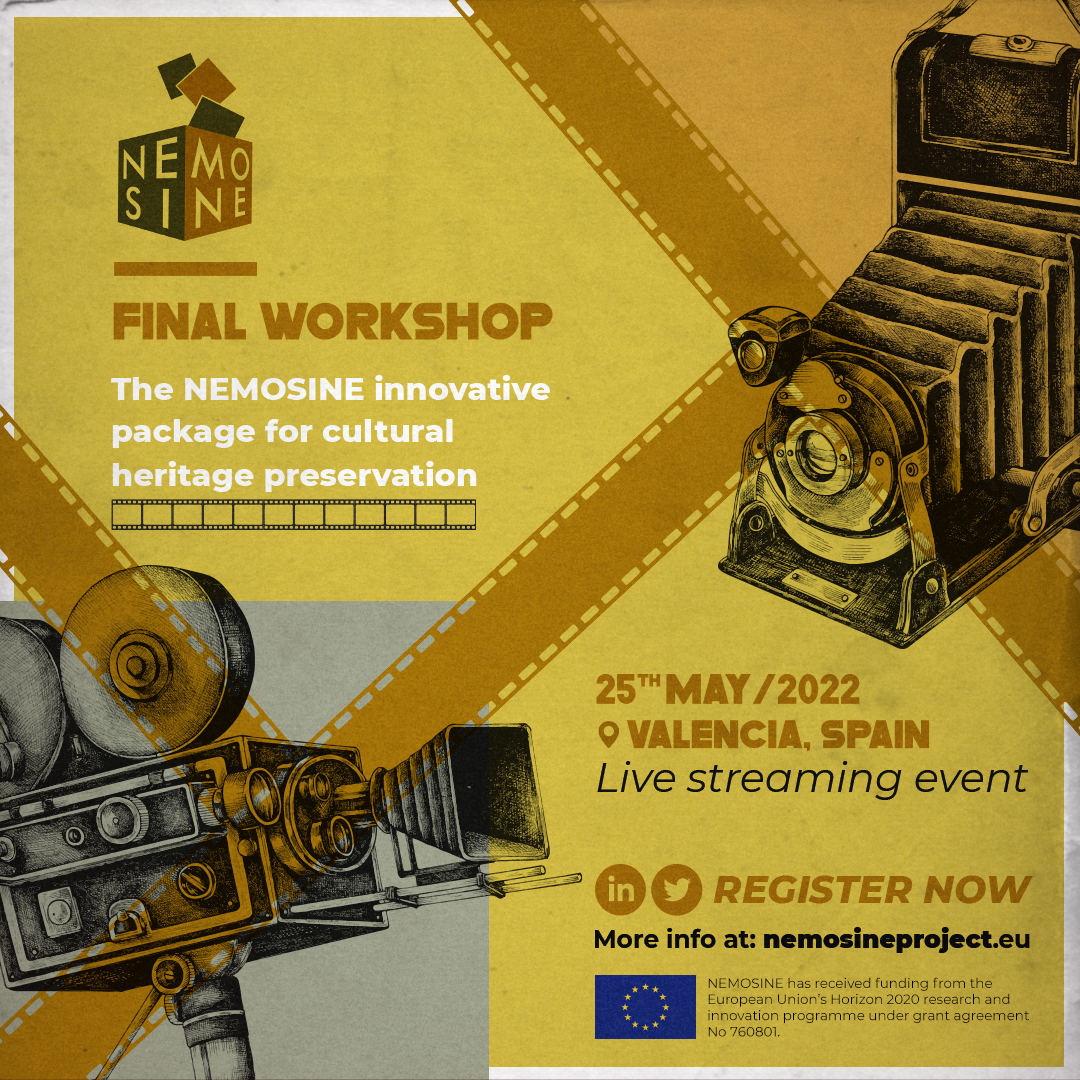 The NEMOSINE project is coming to an end, and therefore preparing for the Final Workshop where the solutions and the innovative package for the 20th century cultural heritage preservation will be show-cased and discussed.

Topics of discussion as MOFs, Acetic absorbers, sensors and wireless solutions for preservation of cultural heritage will be taken into account.

Moreover, the experiences of the archives and other partners participating in this H2020 funded project will be shared with the audience.


We would like you to participate in this free session (online or on-site) by registering now below.
The workshop will take place on the 25th of May, 2022 at 09:00 -12:00 in AIMPLAS, Plastics Technological Centre, Valencia (Spain).
Register here
https://lnkd.in/esWVHWFs