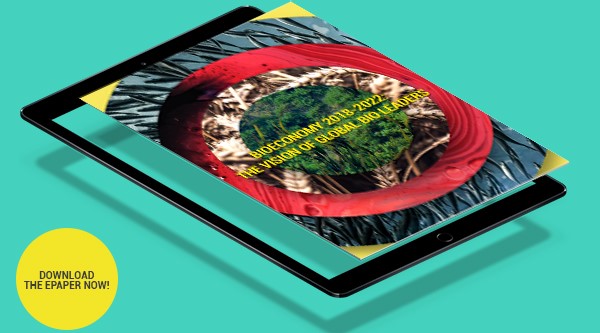 The bioeconomy is booming, but it will also face many challenges. Competitiveness with other industries, consumer acceptance and intersectoral collaboration are only a few. Key enabling technologies will play a vital role in the future of the bioeconomy. We have gathered the views of leading bio players in our free epaper. Download the epaper.
The epaper provides expert opinions from among others Yvon Le Henaff (IAR), Philippe Mengal (BBI-JU), Ena Cratsenburg (Ginkgo Bioworks) and Filippo Giancarlo Martinelli (PNO Consultants) about questions such as:
How do you see the impact of Key Enabling Technologies on the transformation of biomass over the next five years?
What are the main challenges that the bioeconomy sector is going to face and how can we overcome them?
What is your opinion on European funding in the bioeconomy sector?
Click here to download the epaper.