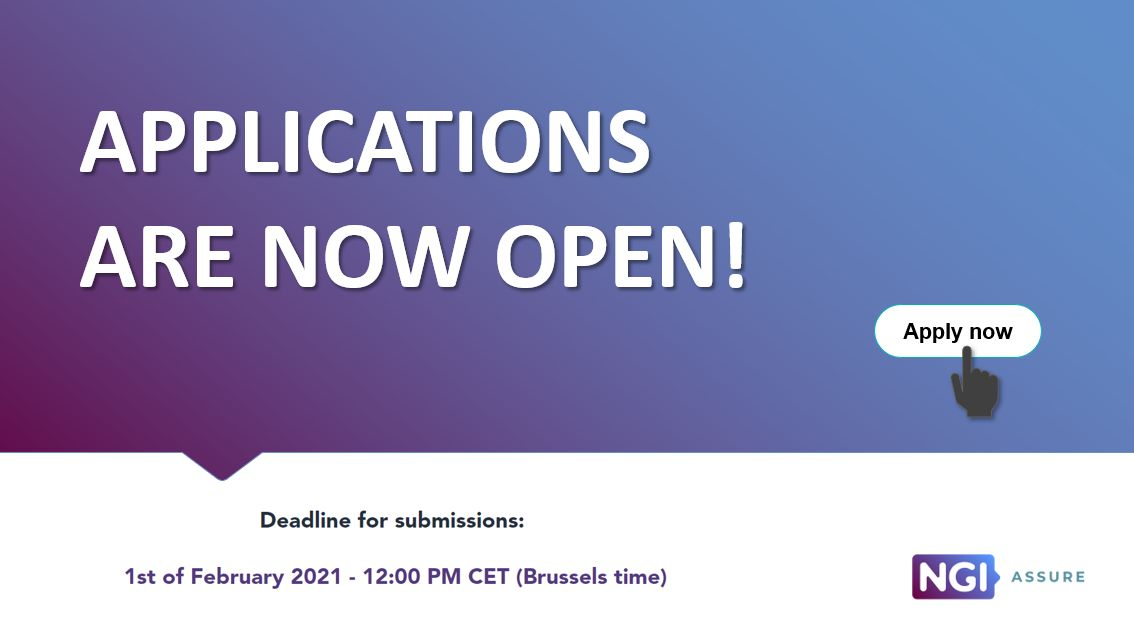 NGI Assure (NGI-GO2S), co-funded from the European Union's Horizon 2020 research and innovation programme under Grant Agreement No 957073, launched its 1st call for proposals.


The call supports projects that have research and development as primary objective and that commit to generate open knowledge and open source building blocks relevant to developers, operators and users across all kinds of public and private application domains that have standardization potential.
NGI Assure (NGI-GO2S) is looking for building blocks that contribute to providing such assurances include (but are not limited to) quantum-proof cryptography, public key infrastructure, (augmented) authenticated key exchange, ratchet mechanisms (such as the Noise protocol) that securely chain key material, distributed hash tables and DAGs to make P2P interaction more secure, conflict-free replicated data types, mixnets and onion routing mechanisms, consensus protocols, distributed ledgers and (post) blockchain technologies that create redundant data sets managed independently by mutually distrustful parties, a priori usage control, symbolic and formal proofs, and tamperproof open hardware implementations of core cryptographic primitives. The work needs to become available under free and open source licenses.


They are looking for project proposals between 5 000 and 50 000 Euro - with the potential to scale them up if there is proven potential.
Click here for more information
.
The deadline for submitting your proposal is 1st February 2021. Interested? We would be happy to help you.