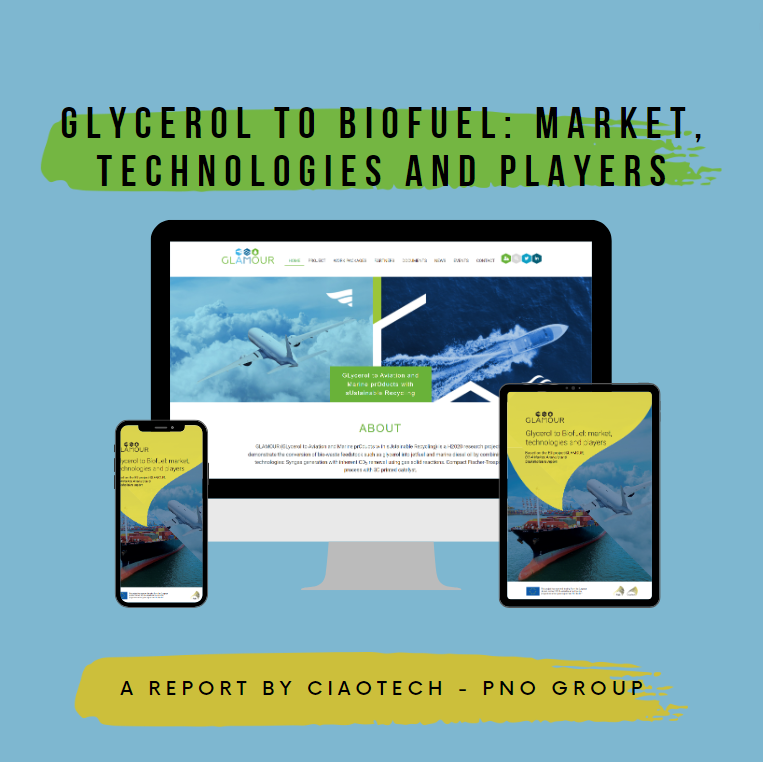 We are pleased to present the new biofuels report developed by CiaoTech - PNO Group!
The report "
Glycerol to Biofuel: Market, Technologies and Players
" consists of an original and holistic combination of market outlook and technology intelligence, addressing the topic of advanced biofuels for aviation and maritime sector a perfect example of the services we provide to support our clients in their R&D pathway
Developed in the frame of
GLAMOR - GLycerol to Aviation and Marine prOducts with sUstainable Recycling
, a project funded by the European Commission, CiaoTech has contributed to investigate the technological and market landscape, with the aim of promoting scale-up and replicability, in support of the roject business case.
Would you like to know more?
Download the report here
and contact us for more info: infociaotech@ciaotech.com.