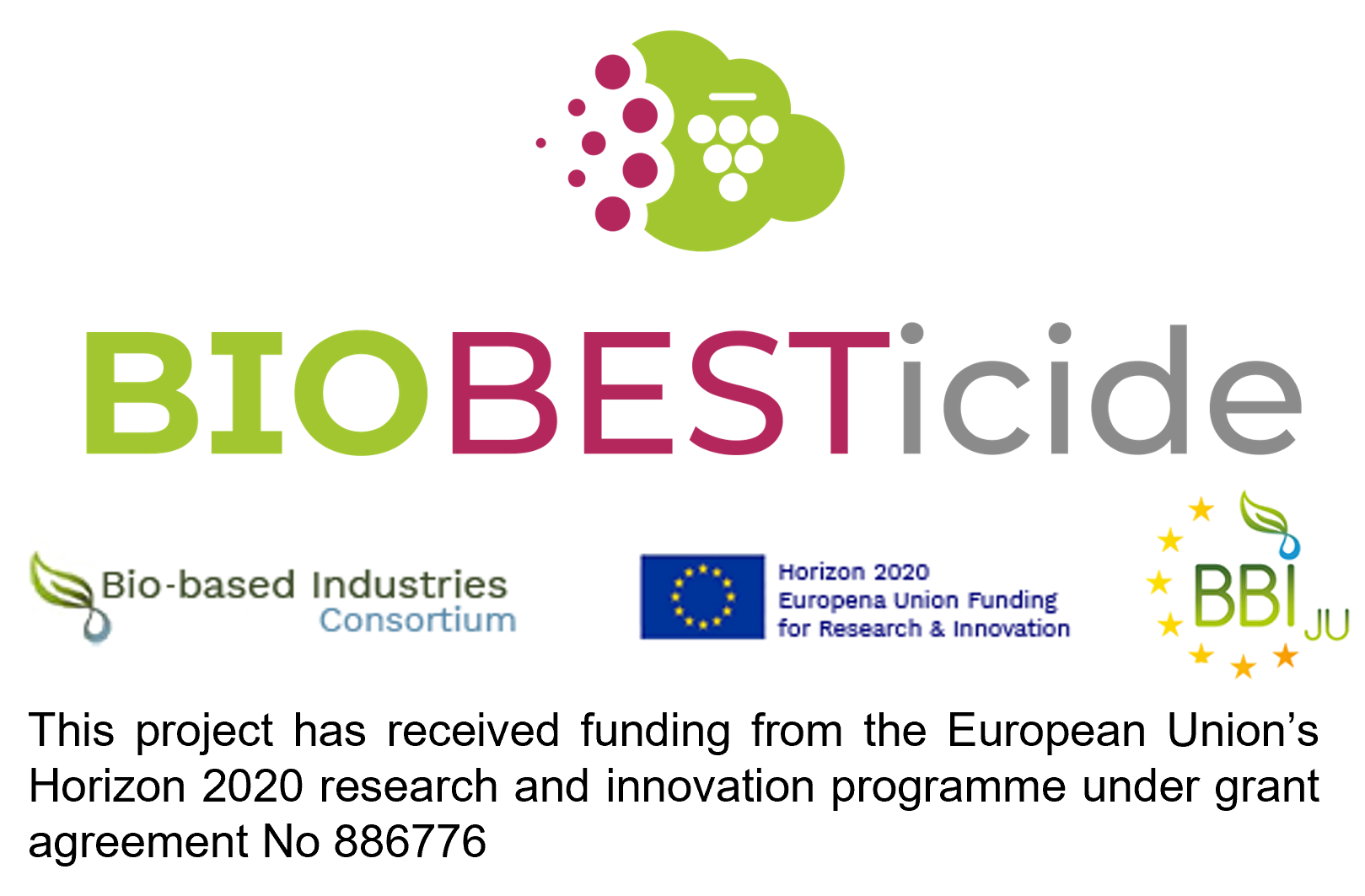 Some vitally important European crops like vines and olives are being devastated by disease. Scientists are searching for biological replacements for chemical pesticides to improve crop and human health.
By replacing traditional pesticides with organic biobased alternatives to improve crop and human health,
BIOBESTicide
supports the EU's Farm2Fork strategy goals for a sustainable and healthy agriculture.
Discover more about BIOBESTicide mission reading the
CBE Achiements Story
published by
Circular Bio-based Europe Joint Undertaking (CBE JU)
, and learn more about the project visiting the
website
!