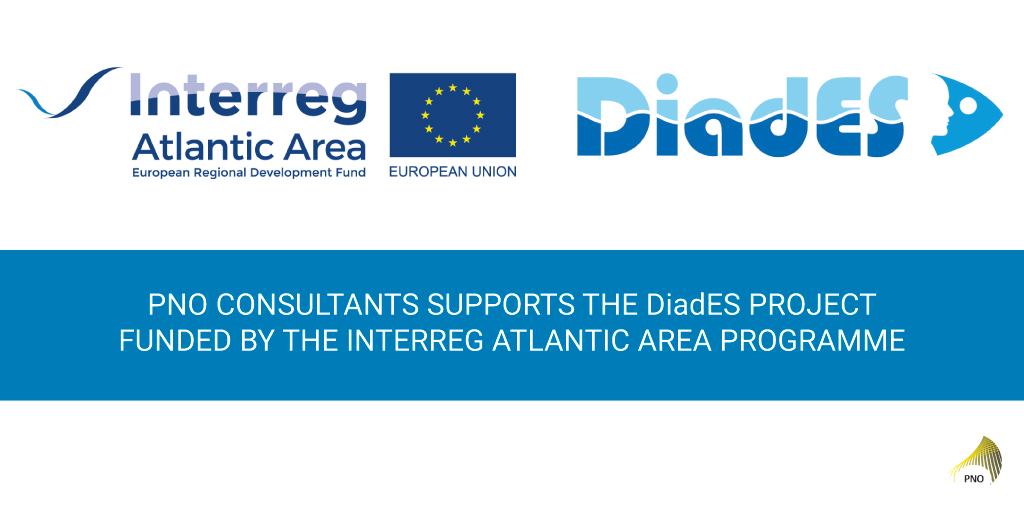 DiadES is a project funded by the Interreg Atlantic Area Programme, which aims to assess and improve the ecosystem services provided by diadromous fish in a climate change context.
INTERREG Atlantic Area is a European funding programme that promotes transnational cooperation among 36 Atlantic regions of five European countries.
PNO Consultants present from the beginning of the project
PNO Consultants France has been present since the beginning of the project, and assisted IRSTEA and the consortium partners in the elaboration and preparation of the proposal submitted to the call for proposals in 2018. The project was selected by the Atlantic Arc Monitoring Committee in October 2018. The Kick-off meeting took place in Dublin in April 2019.
PNO Consultants supports the project coordinator
During the 3 years of the project duration, PNO Consultants France supports and assist the project coordinator (IRSTEA) in all administrative and financial tasks, also vis-à-vis the partners and the Joint Secretariat of the programme.
PNO Consultants France's mission is key to ensure that the project progress well, to drive the process and set internal deadlines to meet the work programme and achieve the project milestones.
Discover the DiadES project
Watch the video produced at the Kick-off meeting of the DiadES project "Assessing and enhancing ecosystem services provided by diadromous fish in a climate change context":