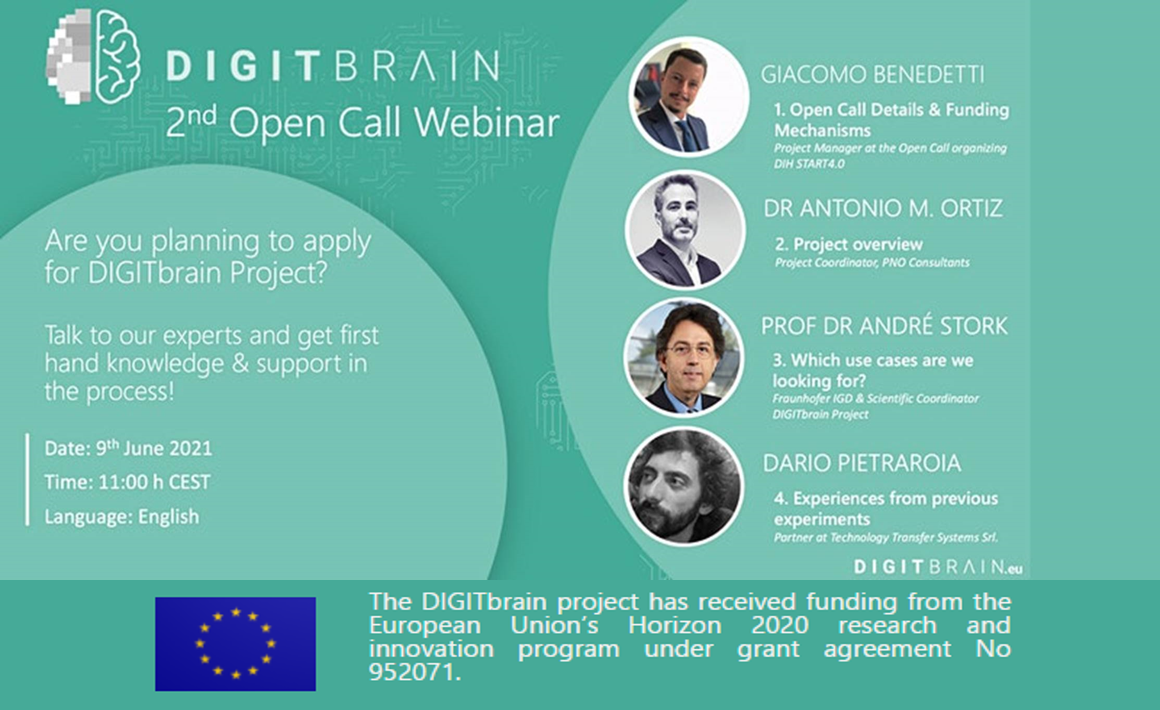 Next 9th of June, from 11:00 to 12:00, DIGITbrain is going to hold a webinar about the opportunity offered by its first Open Call.


This webinar will provide an overview of the application process, explaining which are the expected use cases and what other SMEs have already achieved within the project, with the aim to support you to better hit the narrow target of the Open Call.
Application experiments are expected to cover any segments in the manufacturing sector at large, including (but not limited to) discrete manufacturing, continuous production, or construction. Application experiments should aim at covering the development and uptake of digital technologies especially in segments where these are underexploited. ISVs, RTOs and DIHs are also welcomed to participate to the call.

In line with the DIGITbrain solution, application experiments are expected to model behaviour of an Industrial Product (manufacturing machine, line or mechatronic system) with the means of a Digital Twin.
Questions and Answers session is planned, at the end of the webinar, to give attendees the chance to talk to our experts and get first hand knowledge & support in the process!