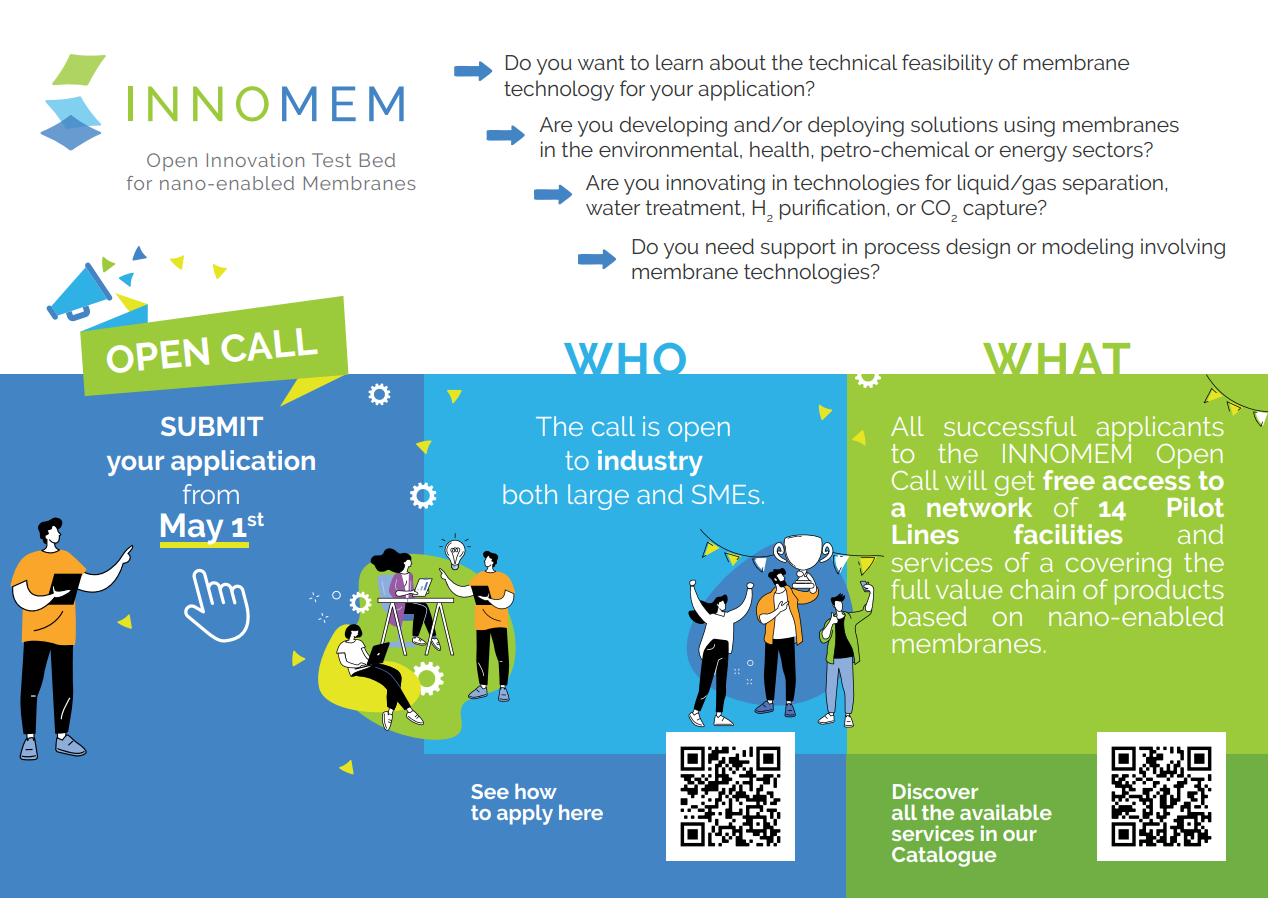 The INNOMEM second wave of Open Calls has been launched on May 1st.

Do you want to learn about the technical feasibility of membrane for your application?
Are you innovating in technologies for liquid/gas separation, water treatment, H2 purification, or CO2 capture?

Then this call is for you!
Apply now to the wide range of services that INNOMEM has to offer!

The call will be open until December 31st, with intermediate evaluation points.
Funding is limited, so we encourage all applicants to apply as early as possible.

Check out https://www.innomem.eu/open-calls/ or reach out to us via opencall-helpdesk@innomem.eu for more information.