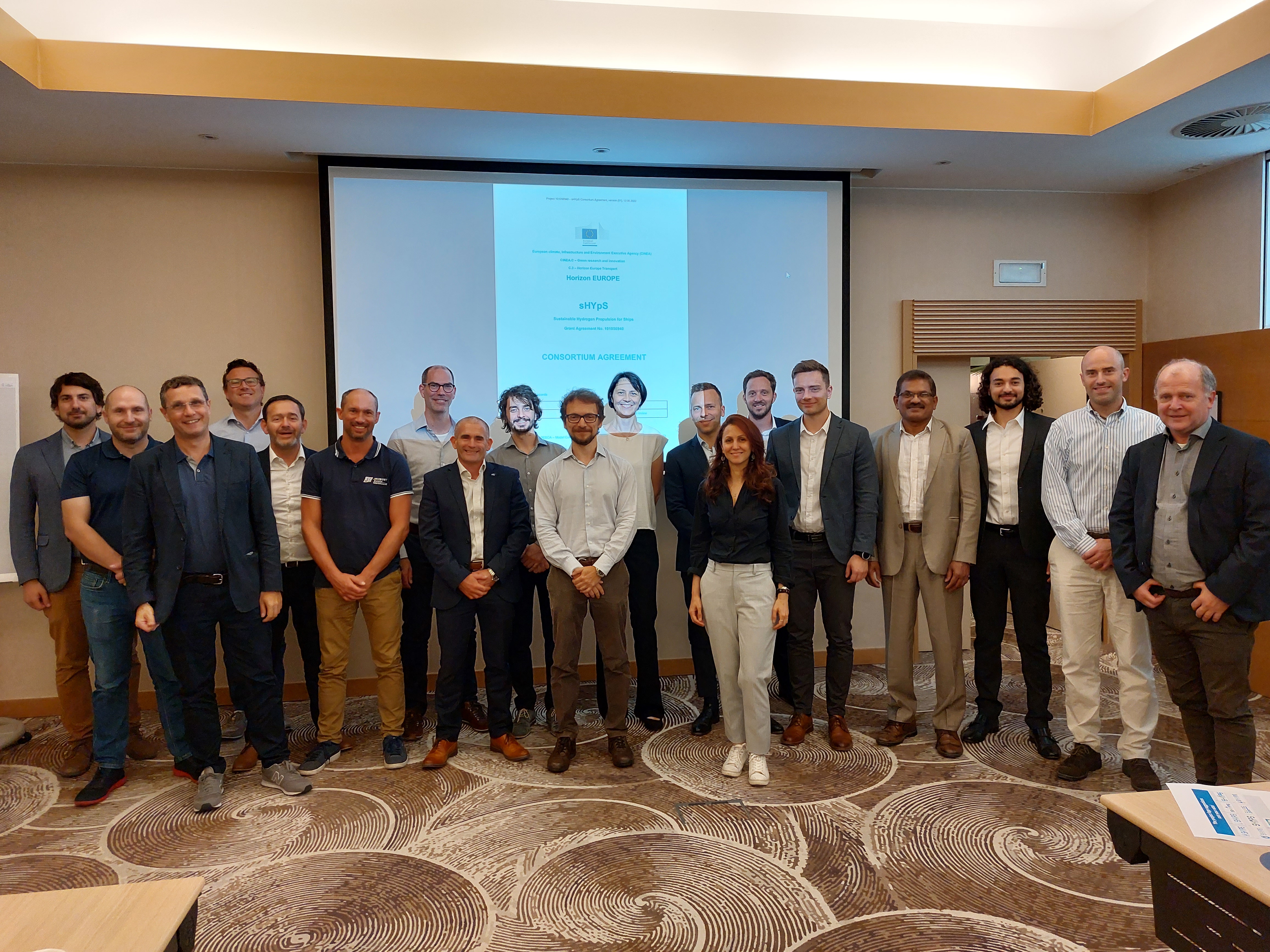 CiaoTech (PNO Group) is partner of the new European funded project sustainable HYdrogen powered Shipping (SHYPS), started on June 1st, 2022.

sHYpS aims to support the decarbonisation of the shipping industry, by leveraging on previous and on-going work and investment made by Viking and some consortium members. It will develop a hydrogen-based solution, which can be adapted to multiple types of vessels and in some cases can already achieve IMO's target for 2030 and 2050.

On June 29th and 30th, the project consortium, made of 11 partners from 5 European countries, gathered in Brussels (Belgium) for the Kick-Off-Meeting.

The work plan for the next 4 years was presented, and the main activities were discussed.

For this project, CiaoTech is the partner leader of the Dissemination, Communication and Exploitation activities.