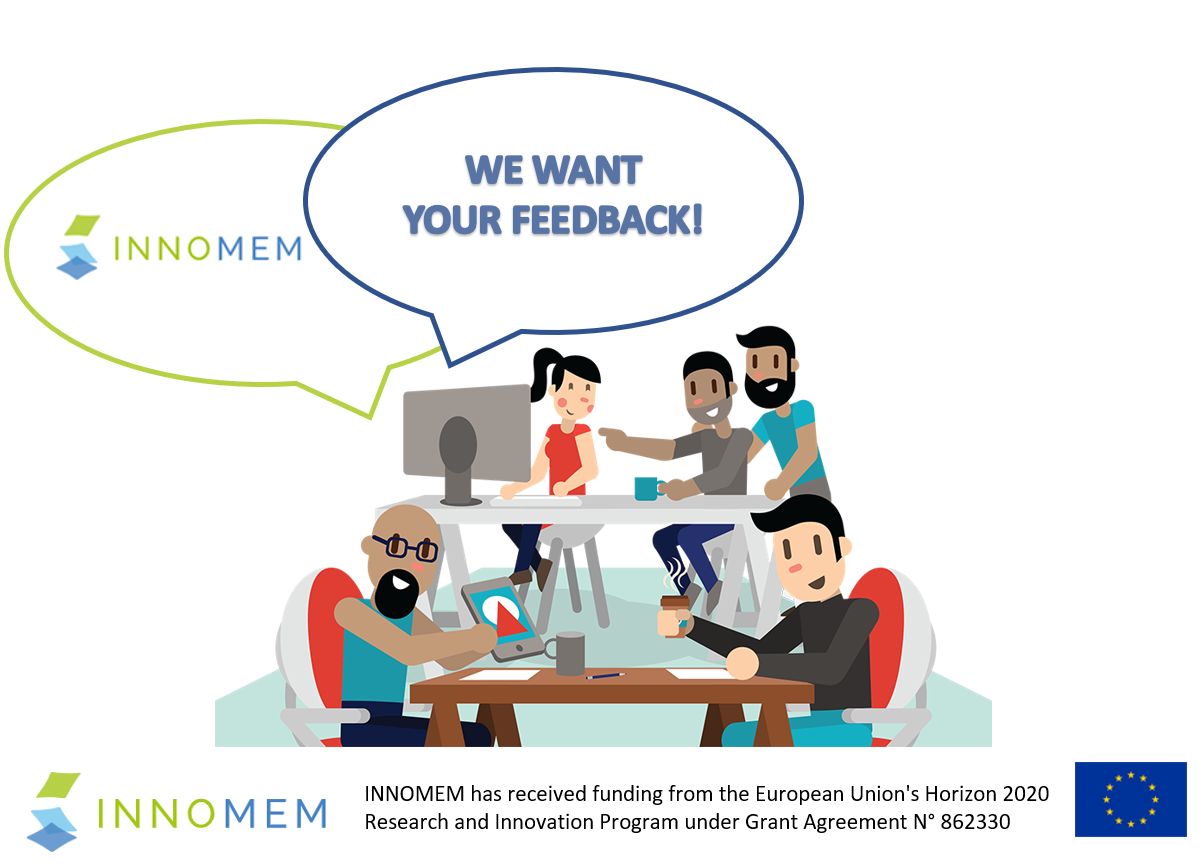 INNOMEM is a European project funded under Horizon 2020, joining over twenty of the top EU actors from the membrane market in ten different Countries.
The project supports the deployment and scale up of innovative nano-enabled membranes by developing a sustainable Open Innovation Test Bed (OITB). Accessing the OITB through a Single-Entry-Point, EU companies will have access to tailor-made technical and business services and facilities to develop, test and adopt, new multifunctional, safe and environmentally friendly nano-enabled membranes in a cost-effective and sustainable way.
The project has launched a survey, conducted in accordance with the EU-US Privacy Shield Framework for data protection, with the aim to give a preliminary overview of the Service Catalogue and have a feedback from the EU stakeholders of the membrane sector, in order to better understand their needs and validate the services designed.
You can complete the survey at this link. It takes less than 10 minutes and gives you the opportunity of being heard to influence the definition of the INNOMEM OITB Service Catalogue, to be presented on May 11 webinar! You will receive an invitation to join in the coming weeks! Moreover, we will also organize two Open Calls to select 20 Democases that will be granted free of charge access to the INNOMEM OITB services, and you could be one of those!
Be part of the progress in the membranes sector: answer few questions on your organization, your current needs, potential solutions, and future useful services at the following
link
.
Should you need further details, you can subscribe to the INNOMEM
newsletter
or
contact us
through the website.