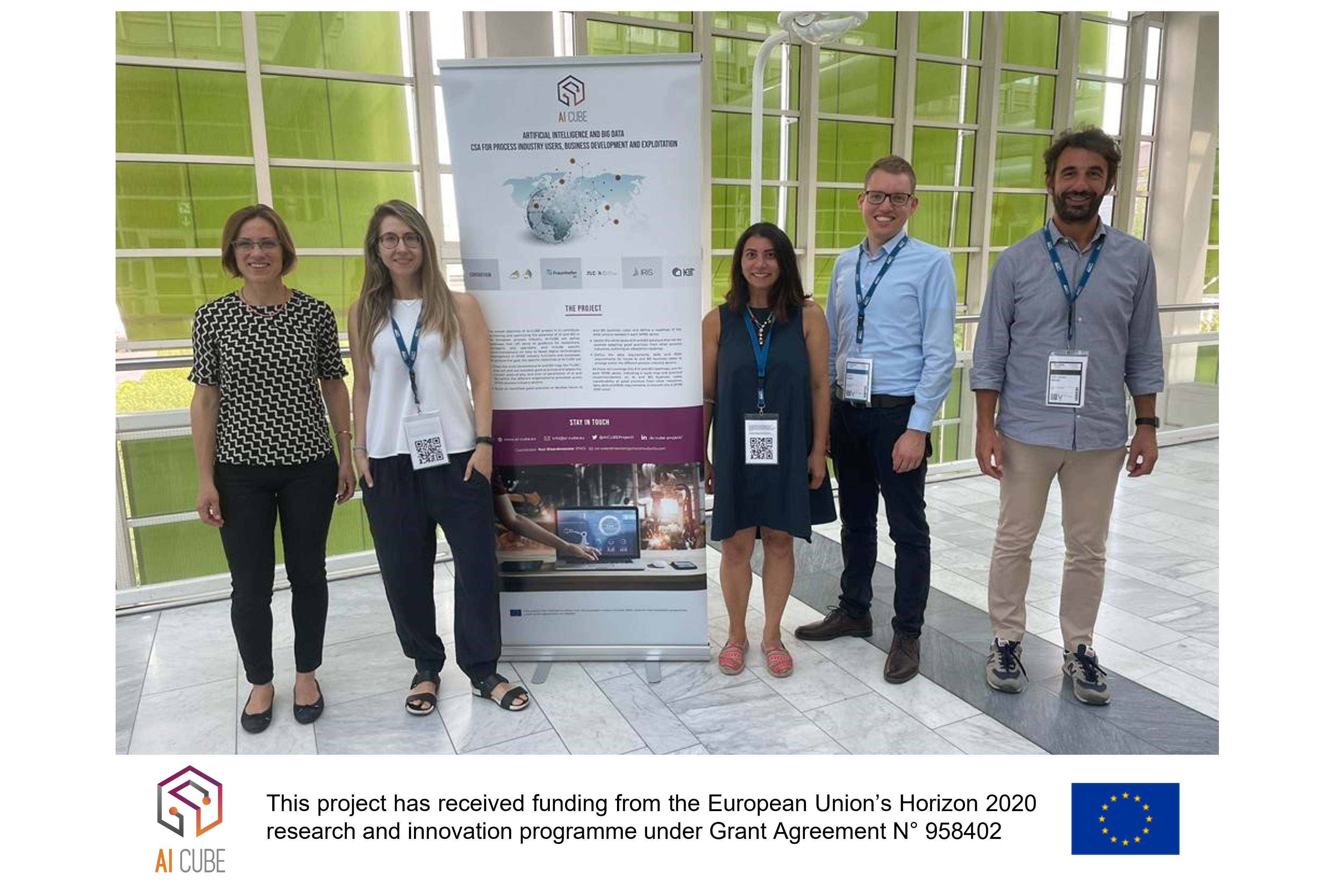 CiaoTech (PNO Group)
hosted and ran
the AI-CUBE Laboratory
, an interactive space held in the frame of the ACHEMA 2022 Conference with the aim of analyse the current state of Artificial Intelligence and Big Data technologies in the Process Industries and define their future.
The event brought together experts, decision makers, students and trendsetters from all over the world and gathered them all in the frame of the 2 workshops planned and organized for the occasion:
- the VALIDATION WORKSHOP, to explore the current state of these technologies in the EU,
- the BUSINESS MODEL GAME, to unravel the ideas that could impact the Process Industry and make them thrive.
Useful insights to disrupt the future of AI and BD were obtained and the project is closer in achieving its scope!
Discover more about AI-CUBE visiting the
project website
!