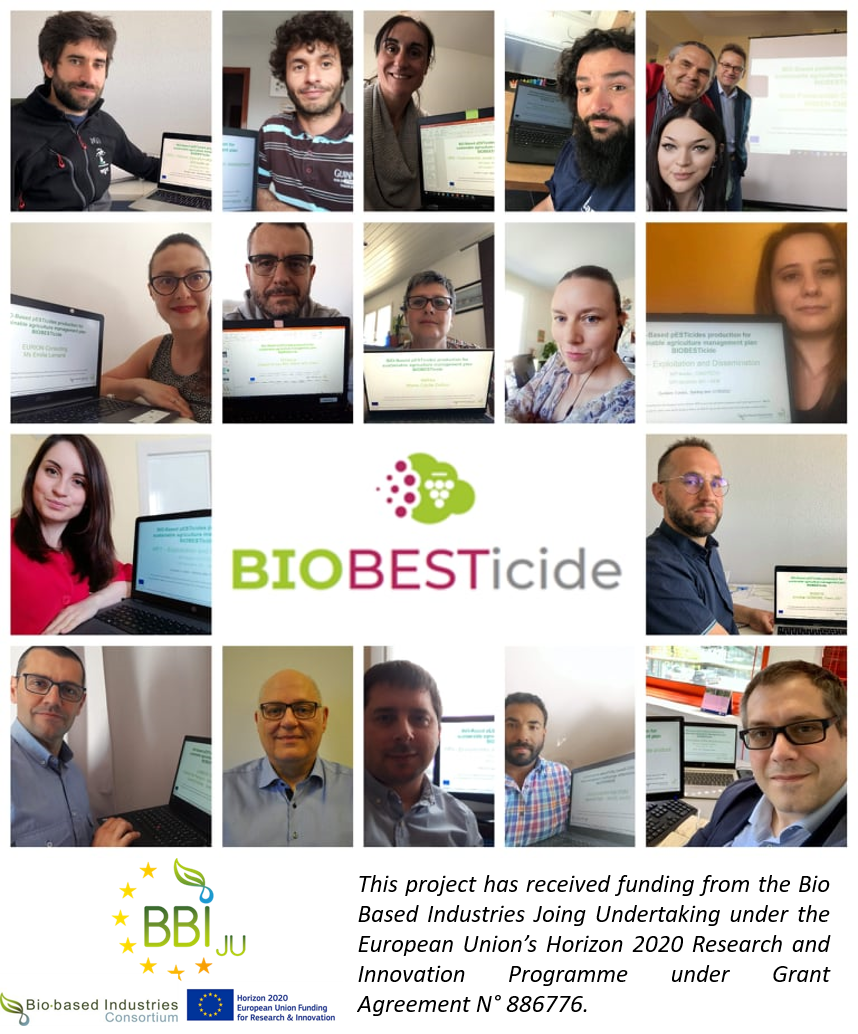 May 2020 was the Month 1 for BIOBESTicides, a project funded by the H2020 BBI-JU programme and coordinated by the French company BIOVITIS.

The project aims at validating and demonstrating the production of an effective and cost-efficient biopesticide to fight one of the most destructive disease of vineyards. The demonstration will be based on an innovative bio-based value chain starting from the valorisation of sustainable biomasses, such as beet pulp and sugar molasses, and will exploit the properties of the oomycete Pythium Oligandrum to produce a highly effective and eco-friendly biopesticide solution for vine plants protection.

On May 26th, the project consortium, made of 10 partners from all over Europe, virtually participated to the Kick-Off-Meeting. The work plan for the next 3 years was presented, and the main activities were discussed.

CiaoTech participates as leader for the Exploitation and Dissemination activities.

Project website will come soon!