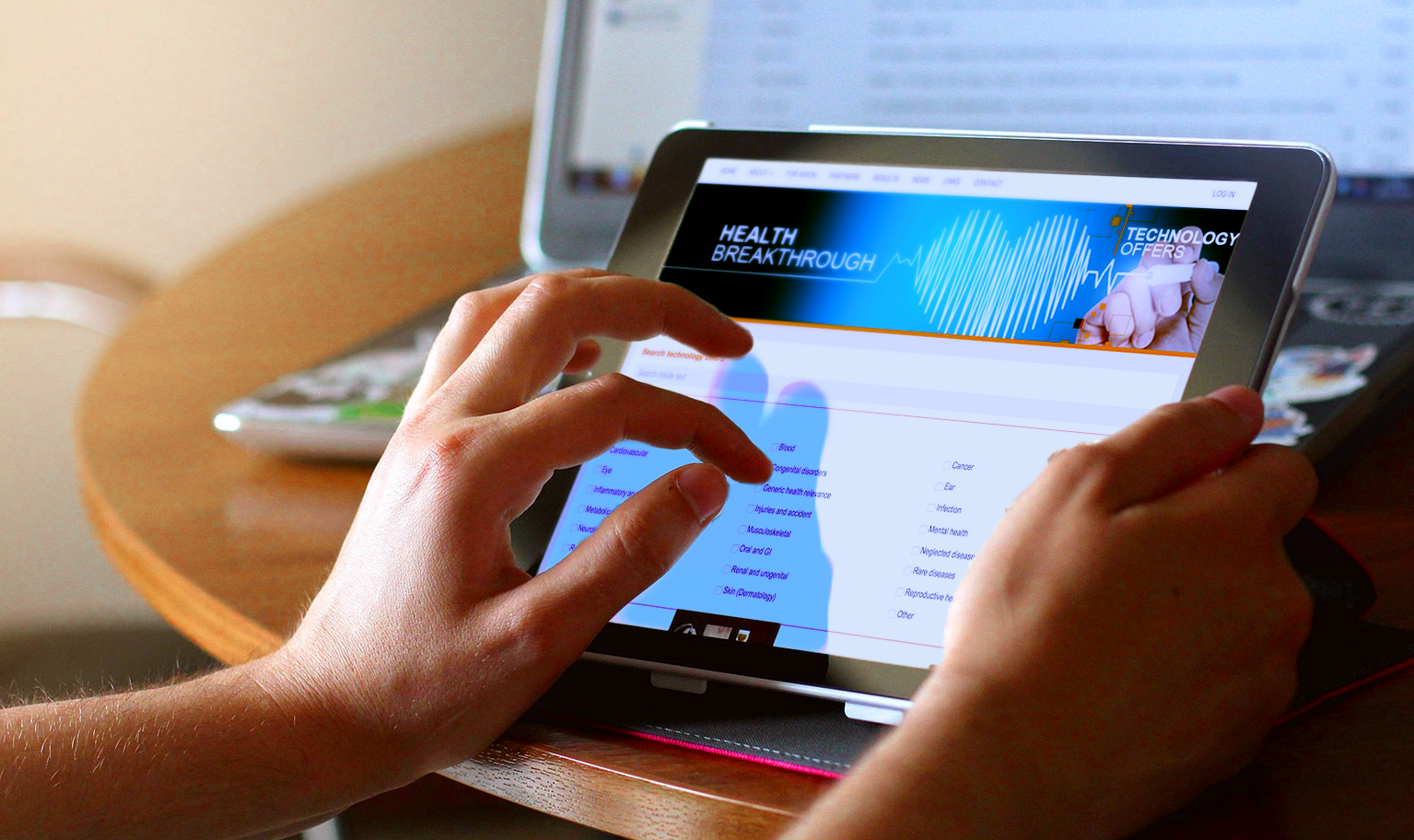 Are you involved in R&D, business development or commercialisation activities within the life sciences and health sector? The Marketplace offers you compelling advantages!
The marketplace is the place where business developers and innovators in the health sector meet, broaden their network and, most importantly, exchange research and business opportunities.
UTILE analyses all finished Health projects within FP7 and H2020 and identifies the research results with the highest potential for further exploitation. On the Marketplace the most promising health research results are offered and can be contacted for further research, partnering or business opportunities. The analysis is still ongoing, and the technology offer will be continuously enriched!
The most promising projects are also benefitting from free training services to improve exploitation and commercialization potential of relevant results. UTILE provide them with workshops and training in several disciplines such as IPR management, commercialisation routes, access to finance and pitching, as well as the possibility to meet investors and international experts to present their projects and results. Are you an innovator and/or do you have an FP7 Health or Horizon2020 SC1 project with potentially exploitable results? Contact us to discover what we can do for you!
As a Business Developer and Investor, you can have access to this filtered list of projects and publish your own challenges to attract those relevant for you. Furthermore, you can be involved in our training, workshops, brokerage and networking events. Contact us: don't miss the chance to hear about the selected projects!
Additionally, UTILE offers free online training and courses - run by international experts - to all users. These on demand courses address topics like business modelling and business plans; commercialisation, access to finance, Legal and Regulatory issues and much more.
UTILE Marketplace and community are waiting for you: join us at https://www.health-breakthrough.eu/!