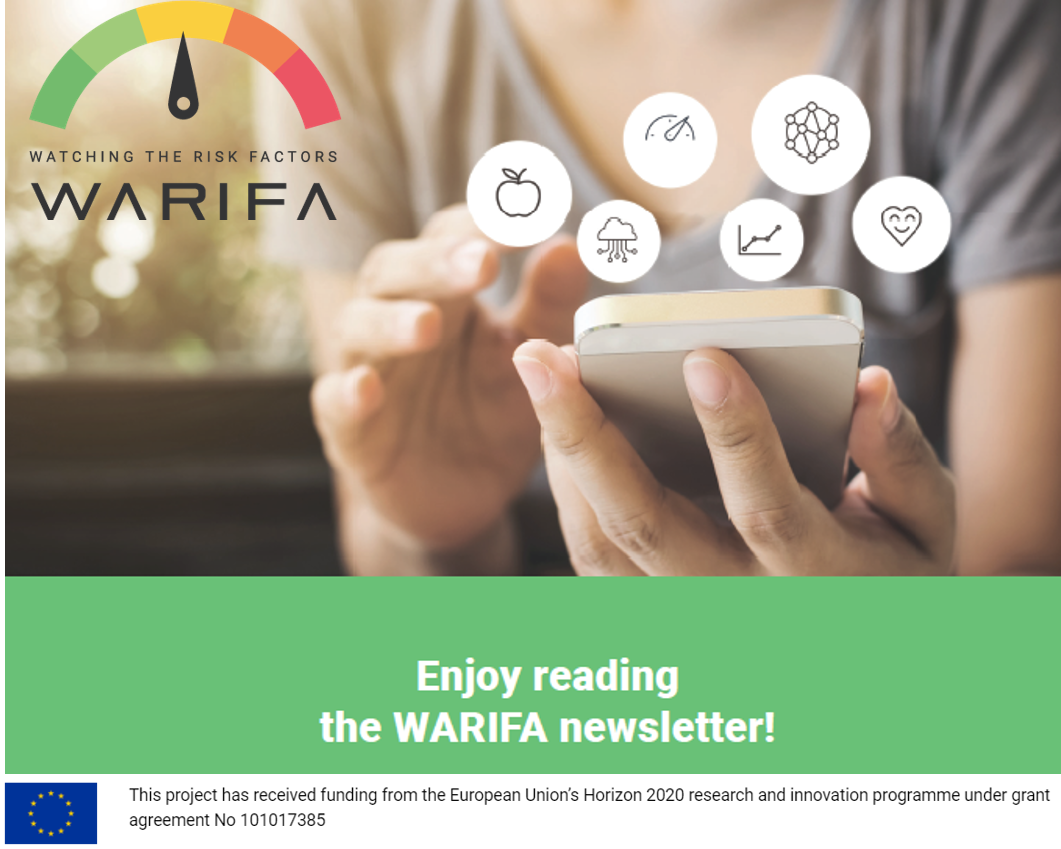 The first issue of WARIFA newsletter is now available on our website.
Read the issue to learn more about the project objectives and to know the 12 partners that will work together for the next 4 years to develop WARIFA tool.
The combined early risk assessment tool uses AI and the analysis of user-generated and big data to provide individual citizens with personalised recommendations for the management of noncommunicable diseases – such as cardiovascular diseases, cancer, chronic respiratory diseases and diabetes – which represent the leading causes of death for the citizens of the European Union. WARIFA has its main focus on the prevention of melanoma skin cancer and complications of diabetes.
WARIFA is also social: follow the project on LinkedIn and Twitter!

CiaoTech/PNO is contributing to the project by leading the dissemination, communication and exploitation activities, contact us to know how we can help you project in maximising its impacts.