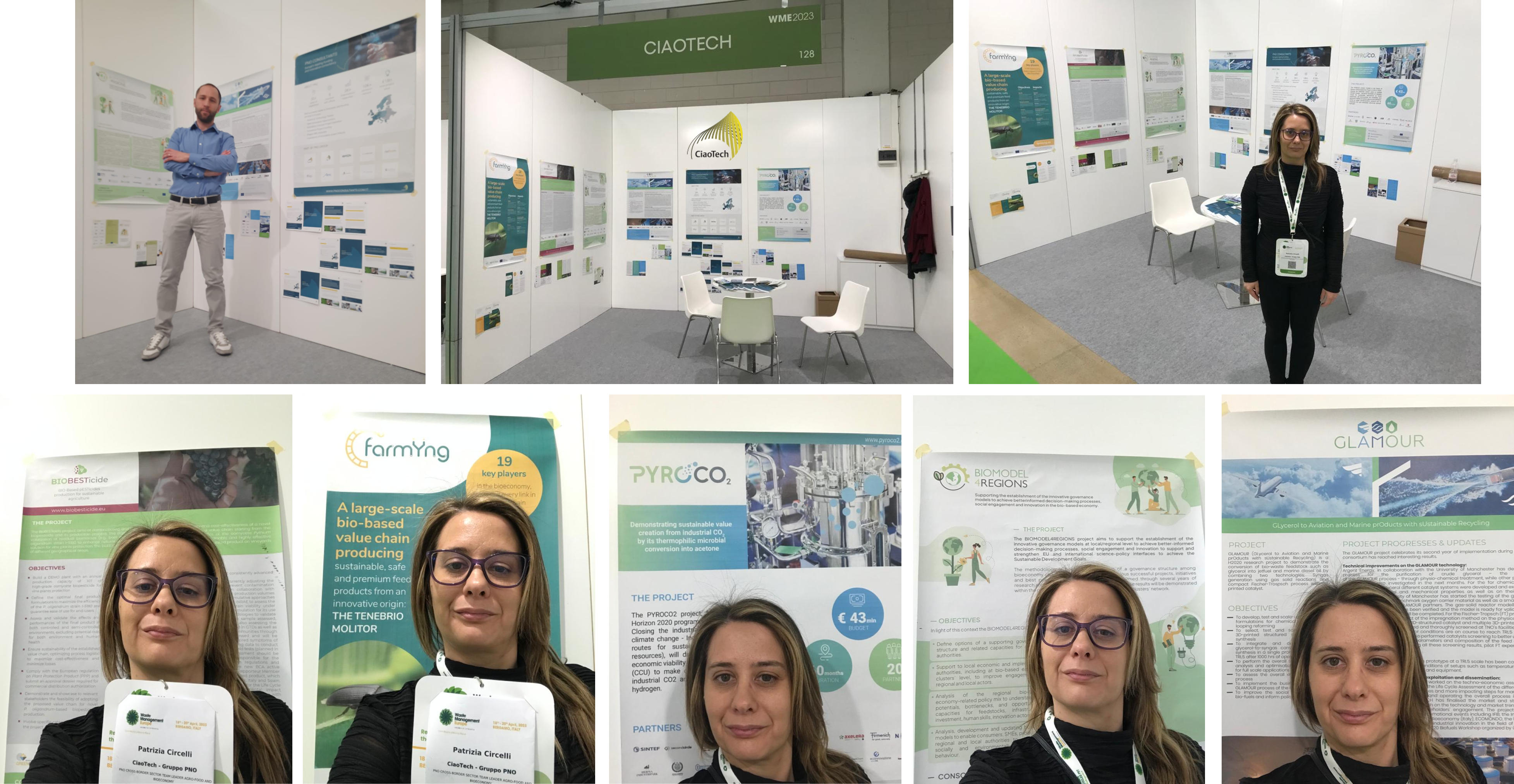 CiaoTech - PNO Group joined as exhibitor the Waste Management Europe Conference and Exhibition: the European exhibition and conference for waste management and the circular economy which took place in Bergamo (Italy) from 18 to 20 April 2023.

The event gathered industry leaders, innovators, buyers, regulators and government to network, collaborate and debate the future of waste management and the sustainable eco-friendly solutions urgently needed by our planet.

In this scenario, the most important R&D projects active in the bioeconomy field such as BIOBESTicide, FARMYNG, GLAMOUR, PYROCO2 and Biomodel4Regions in which CiaoTech is currently involved in were presented at the CiaoTech booth.

Contact us to learn more about these projects!